MID AUTUMN FESTIVAL
Increase or decrease font size for easier reading : A+ A-
The most famous fire dragon dance in Hong Kong is the one taking place in Tai Hang area near Causeway Bay. Tai Hang Fire Dragon Dance was inscribed onto the national list of intangible cultural heritage in year 2011. The one in Pok Fu Lam village is smaller scale but worth seeing as the site is less crowded.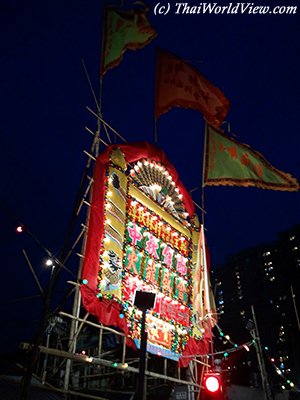 The Pok Fu Lam fire dragon dance is happening on the night of Mid-Autumn Festival from 6.30pm to 10.30pm.
It is a one night event. Tai Hang fire dragon dance is a three nights event.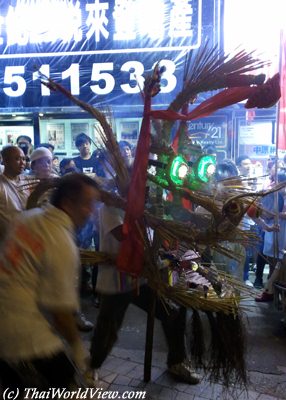 Local villagers believe the fire dragon dance ensures the peace, security and good fortune of their area.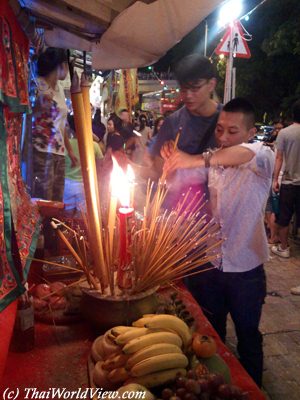 Pokfulam village is a 200 years old village. Houses are really stuck together with small alleys between them. So the police blocks one lane of the main road to allow the dragon to wander easily.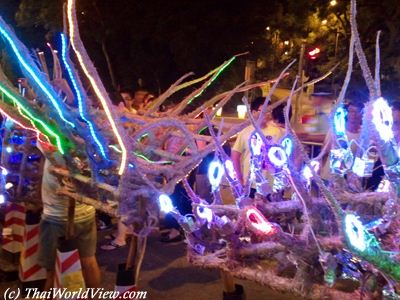 There are two fire dragons used, one long and one short. The short dragon with fluorescent lamps is kept at the village temple for worship and displayed during Mid-Autumn Festival only.
Villagers lit firecrackers before the possession. It helps to clear the road of ghosts.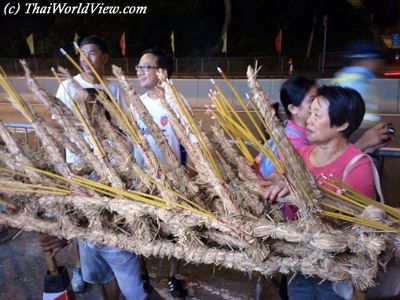 Local villagers or tourists can tuck incense sticks into the dragon body, which is made of cereal grasses as material.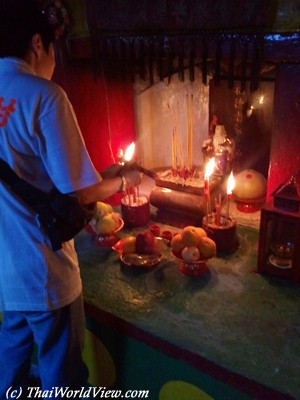 The place in front of the village is really crowded and full of local photographers. There is more space when the dragon starts to roam in nearby estates or near the local Chinese shrine.
There is a religious ritual in front of Li Ling Shin Che Pagoda.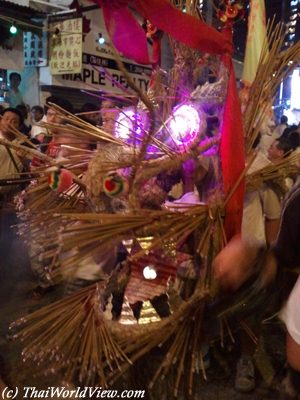 In

year 2010

, the Pok Fu Lam fire dragon, was officially measured to be over 73 meters long. It used 40 000 incense sticks. It had 36 segments and two people for each segments.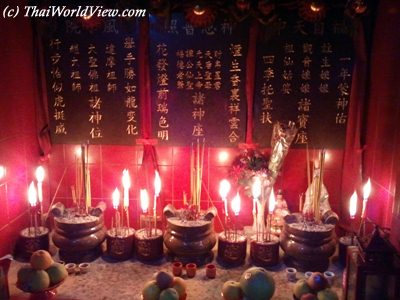 In

year 2010

it was the 100th Anniversary of Fire Dragon Festival in Pok Fu Lam Village. The original event was to get rid the area of epidemy. The smell from the incense would kill the virus.
In the last part of the event, the villagers bring the dragon to the beach of Waterfall Bay and sink it.
---
comments powered by

Disqus
---