MID AUTUMN FESTIVAL
Increase or decrease font size for easier reading : A+ A-
In Tai Hang area, in CauseWay Bay district, fire dragon dances (龍火坑大) are performed over three nights.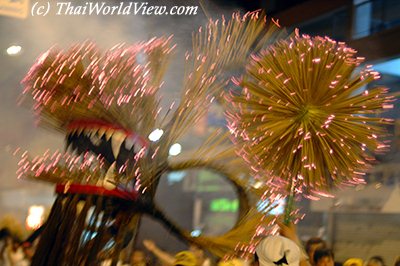 The dragon is composed of grass, the head being on a cane base and it is liberally stuffed with burning incense sticks. The throwing of firecrackers ended with the 1967 ban on firewords.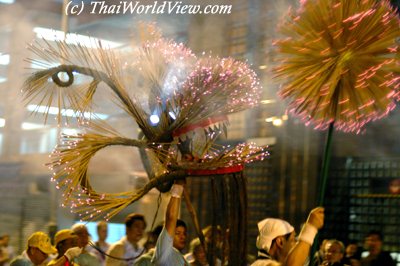 The Dance is performed on three evenings. The official invited to officiate on the first evening is an officer of the civil authority, while the official on the second evening is an officer of the 'military' authority, represented by the Royal Hong Kong Police. The third evening is regarded as the Village's own celebration.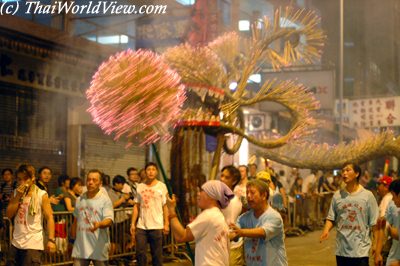 The arrangements are in the hands of the Tai Hang Residents Welfare Association. The event is a community function which continues a long-standing village tradition in the heart of modern Hong Kong.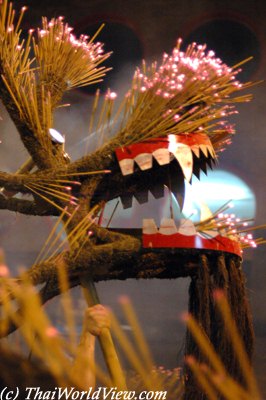 The Dance ceremony starts with the decoration of the Dragon and its stuffing with incense sticks. It continues throughout the evening through the streets of Tai Hang.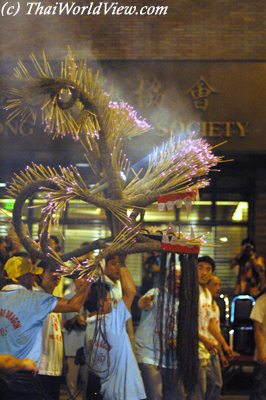 The Dragon head is very heavy so different men have the honor to carry it.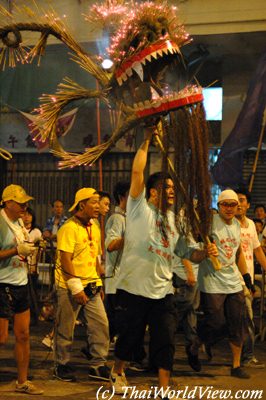 Each year, Police implement special traffic arrangements in Tai Hang area to facilitate the fire dragon dance processions.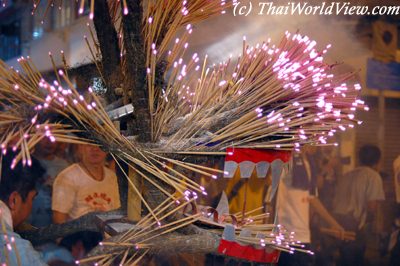 In

2003

the amazing Tai Hang Fire Dragon Dance with its 66m long fiery dragon performed at Victoria Park for the very first time.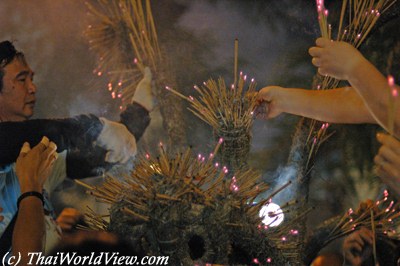 When Tai Hang fire dragon dance is over, local people get the burning incense sticks as they are supposed to be sacred.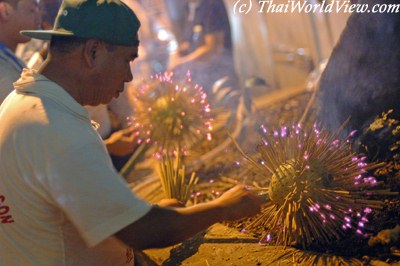 Incense sticks from the Dragon are taken home by the dancers to worship their Tai Hang ancestors who have previously taken part in the Dance.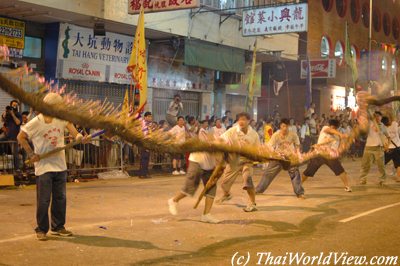 The Dragon tail is moving following the erratic movement of the dancers.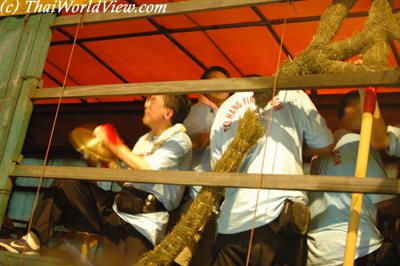 On the last night, the Tai Hang fire dragon is brought back in a lorry with a full ceremonial with music.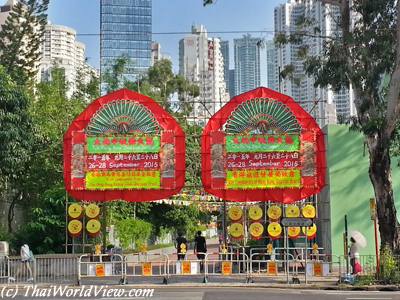 In year

2011

The Cheung Chau Jiao Festival, the Tai O dragon boat water parade, the Tai Hang fire dragon dance and the Yu Lan Hungry Ghost Festival have been added to the third national intangible cultural heritage list. The cultural significance of these four items is recognised by having them inscribed onto the third national list of intangible cultural heritage.
So there are now advertisements around Victoria Park to announce the Tai Hang fire dragon festival. Once the Tai Hang fire dragon even came to parade inside Victoria Park to raise awareness to tourists and locals.
---
---
comments powered by

Disqus
---