MID AUTUMN FESTIVAL
Increase or decrease font size for easier reading : A+ A-
Mid-Autumn (中秋節) is on the 15th day of the 8th lunar month in the Chinese calendar.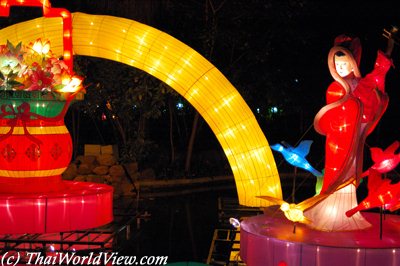 Huge lanterns are on displayed in Hong Kong main parks such as Kowloon Park, Victoria Park.
On this day, families gather and have a big meal together.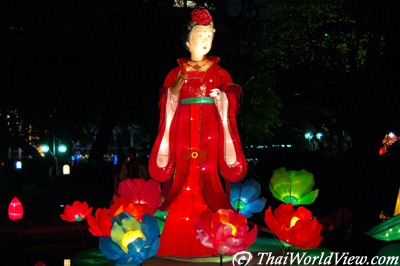 During Mid Autumn festival, there are activities in parks such as Chinese music and dance, folk songs and golden oldies, theatrical performances, nostalgic games, lantern quiz, fortune-telling and lantern display.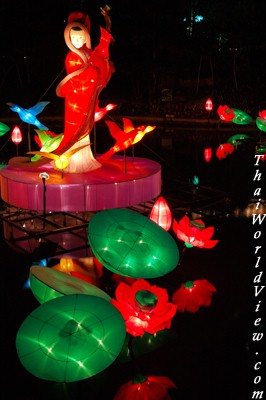 Following the tradition, Victoria and Kowloon parks always host a spectacular lantern carnival.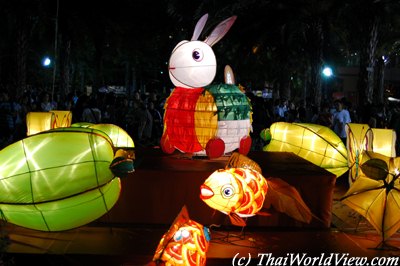 Celebrating the Mid-Autumn Festival is a time when families take colourful lanterns to parks, beaches and hilltops and spend the evening gazing at the full moon.
Moon cakes are a traditional food at Mid-Autumn festival.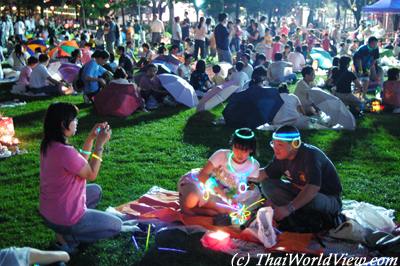 One of the main activities of the festival is viewing the moon. It is believed that that at that time of the year the full month is the biggest and brightest.
People have early dinner so they can go outside to look at the moon.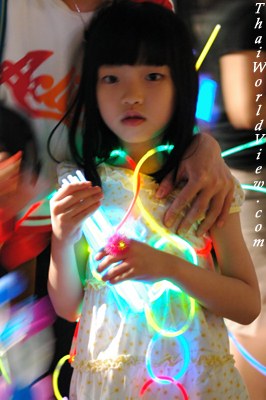 Children love this festival because they can parade around with their beautiful lanterns.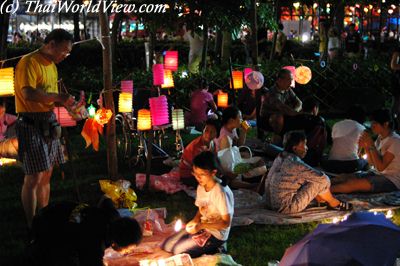 Families parties picnicking quietly on the ground, lighting small candles and eating moon cakes.
Lighting candles on the ground is now forbidden.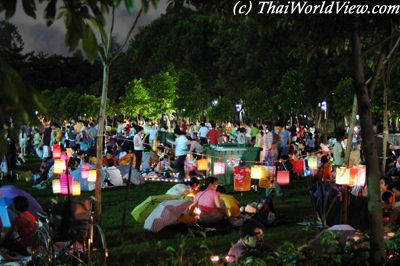 The kids burn the candles just for fun during every mid-autumn festival. The originally purpose of candles is for illuminating lantern.
The kids first melt the candles and heat it until all the wax goes on fire suddently at the flash point. This game is called 'boil the wax'. This game is now forbidden by the Government since a few years because it is actually quite dangerous.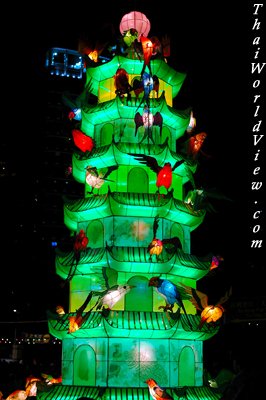 The huge pagoda lantern is the centre piece surrounded by more lanterns shaped as birds and flowers.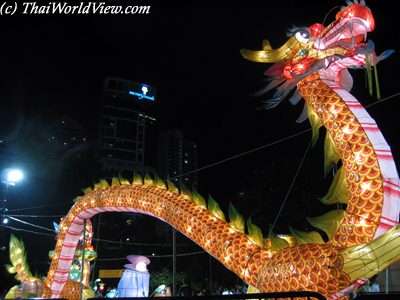 Each year, there is a beautiful different set up of lanterns displayed in Hong Kong parks.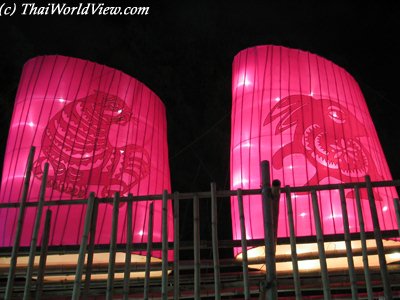 Lotus, dragons, fishes, Chinese zodiac animals are eternal favorites.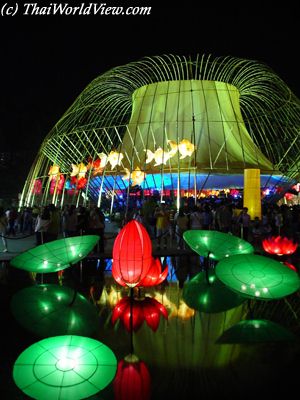 These Lantern Carnivals also occur spontaneously on most of Hong Kong's beaches. Teens gather together on the beaches.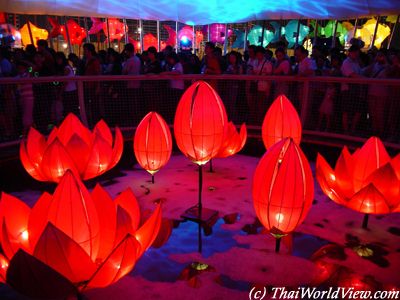 Beautiful display of lanterns and lighted panels in Victoria Park for Mid-Autumn festival.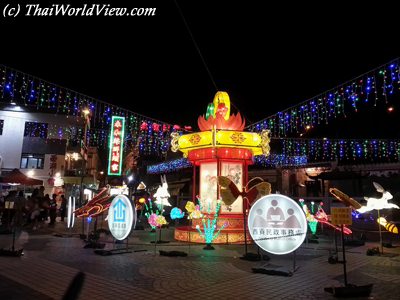 These Lantern Carnivals happen in many areas in HK SAR territory including Sai Kung area.
---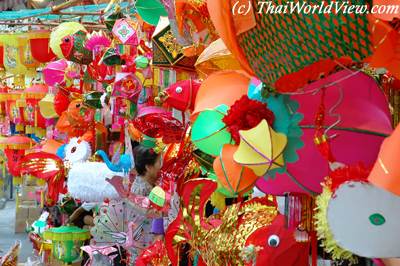 Lanterns are an essential part of the Mid-Autumn Festival. Lanterns of all shapes and sizes are for sale everywhere.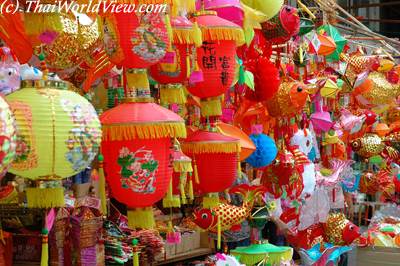 Nowadays lanterns have traditional shapes like fish or Chinese lamps but also everything from Minnie Mouse to spaceships, and lit with battery-powered bulbs.
---
There is also a fire dragon in Pokfulam village. It is bowing to certain shrines in the village.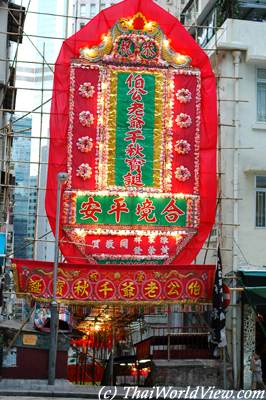 Huge banner during Mid Autumn festival on Staunton Street.
---
---
comments powered by

Disqus
---