THE CANDLE FESTIVAL
Increase or decrease font size for easier reading : A+ A-
The rain retreat is marked by two major religious events : one for the entering of the rainy season called "WAN KHAO PHANSA" (วันเข้าพรรษา) and for the exit of the rainy season called "WAN OK PHANSA" (วันออกพรรษา). The rain retreat season lasts three months.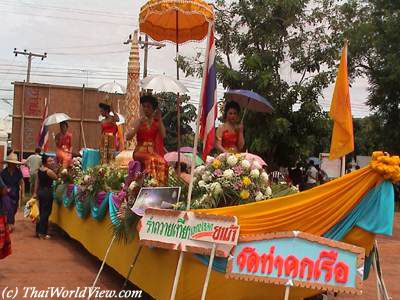 "WAN KHAO PHANSA" is a religious feast and a public holiday. The religion feast is described in the "Buddhist ceremonies" section. Wax candle processions take place everywhere in Thailand.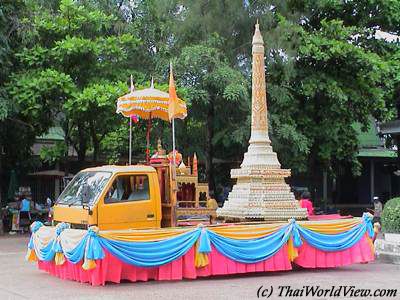 During wax candle procession, cars carry huge wax candles. The cars travel through the temple neighborhood and then end in the temple compound.
The wax candle procession ("PHITI HAE PRASAT PEUNG" - พิธีแห่ปราสาทผึ้ง) in Ubon Ratchatani is the most famous wax candle procession in Thailand. There is a night and day parad of huge wax candles.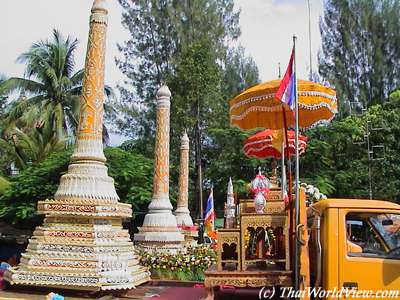 The huge candles are offered to the temple. Those wax candles are big enough to last three months during the rain retreat season.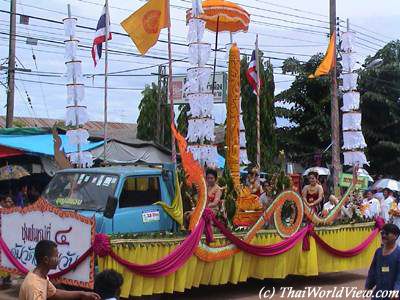 In some Thai cities, there is even a wax candle parade. Each temple neighbourhood embellishes a car with wax candles, religious symbols and then parades through the city.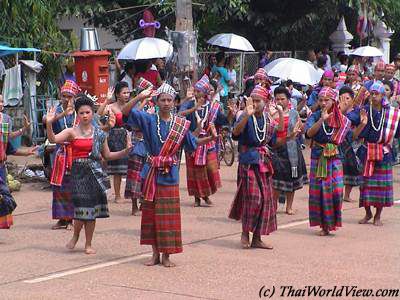 Between each car, there is a dancing interlude performed by youngsters.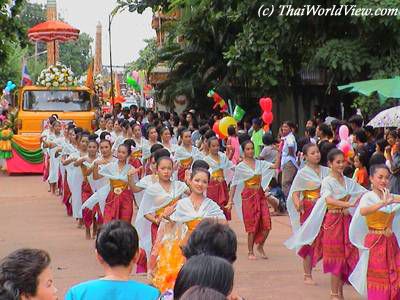 During candle wax procession, dancers execute Thai traditional dances.
---
---
comments powered by

Disqus
---