THE CANDLE FESTIVAL
Increase or decrease font size for easier reading : A+ A-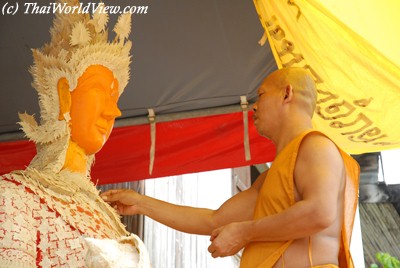 Khao Phansa or the Buddhist lens is the time of the year when all Buddhist monks must stay in their temples. The festival is determined by the day of the full moon of the eighth lunar month. It marks the preaching of Buddha's first sermon to his first five disciples over 2500 years ago.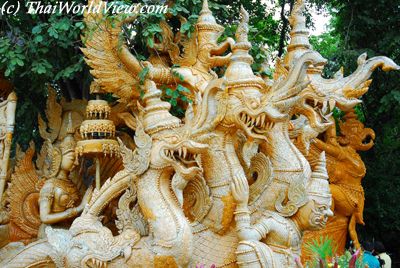 That day is known as Asalha Puja. The festival is celebrated with an impressive candle procession and devotees walking around the inside of the temple, three time in an anti-clockwise direction.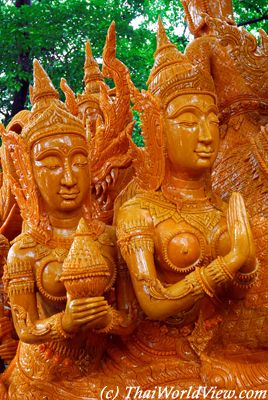 The most famous city to witness this festival is Ubon Ratchathani "City of Lotus" known for its natural beauty. Here visitors can witness the skills of local artisans in a highly spirited procession of elaborately carved bees wax candles. Nakhon Pathom is also famous for a similar festival.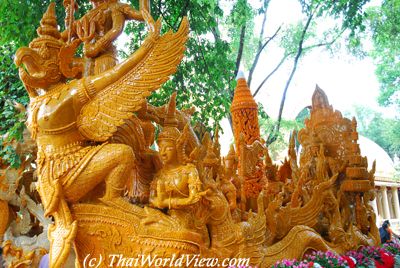 This is also regarded as an auspicious time for Buddhist ordinations as it marks a period of renewed spiritual vigor.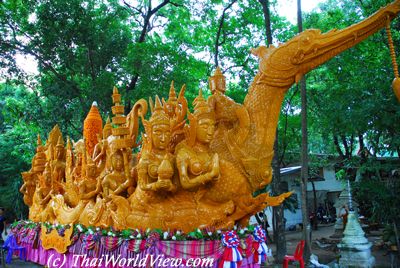 The more elaborate carved wax candles are accompanied by scenes of Hindu and Buddhist mythology sculpted in wood or plaster and coated with wax.
Thung Si Muang field becomes the site of Thailand's grandest candle exhibition. Many candles from the temples of Ubon Ratchathani are transported to Thung Si Muang in preparation for the candle procession. Procession after procession converge on Thung Si Muang field on Asanlaha Bucha Day.
The candles are later displayed in Wat Thung Si Muang's grounds as part of the carved candle competition and many candles are expected to be entered in each year's competition.
When night falls, the site where the candles will be displayed is illuminated.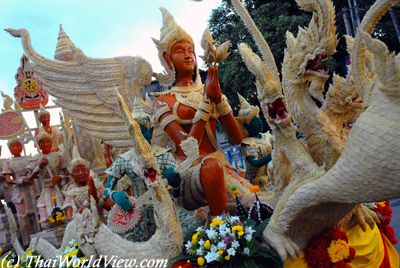 The candles are fully decorated and parades from the various temples are accompanied by local cultural performances, traditional dance and music. Each of the Candle Processions is judged under various categories such as crafting, moulding, and the use of ancient techniques.
---
---
comments powered by

Disqus
---