WAN CHAI
Increase or decrease font size for easier reading : A+ A-
Today, Wan Chai is a very busy commercial district. New high-rise commercial buildings are built on the northern shoreline where the sea was reclaimed. Wan Chai has many small Thai owned businesses such as Thai restaurants, Thai boxing centers, Thai groceries, Thai beauty salons, Thai traditional massage shops and so on...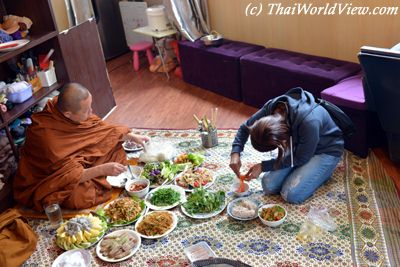 There are a few Thai Buddhist temples in Hong Kong but most of them are located in Yuen Long area. So more than one hour from Hong Kong island. It is difficult for Thai people working to go there often.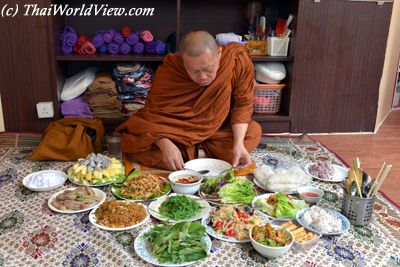 In this Thai hairdresser shop in Wan Chai, a monk "LUANG TA" (

หลวงตา

) is giving blessings to the owner and customers. He also receives alms.
As working people are too busy to go to Thai Buddhist temples in Yuen Long, so this monk comes to them in Wan Chai. It allows Thai people to be able to perform good deeds by offering food and everyday basic goods to the monk.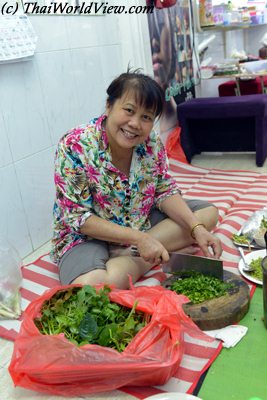 Before the monk comes on every Saturday, Thai people gather and prepare food to be offered to the Buddhist monk.
---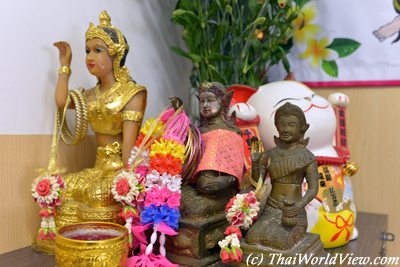 This Thai hairdresser shop in Wan Chai features a few "NANG KWAK" (

นางกวัก

) figurines. This spirit is supposed to bring money in the household or in business.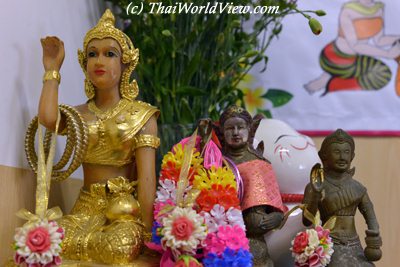 Its statue represents a woman in Thai traditional clothes, sitting on her knees with the right hand up and its hand making the gesture to bring money to herself.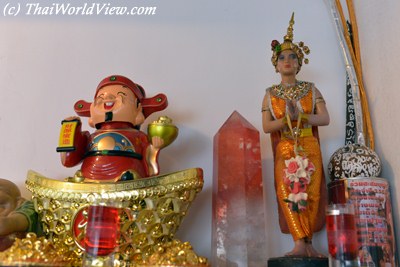 As Hong Kong is a multicultural city, the owner also places a Chinese god to increase the chances to do good business!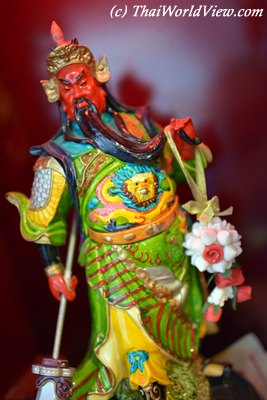 Chinese general Guan Yu overlooking for good business in this Thai hairdresser shop in Wan Chai.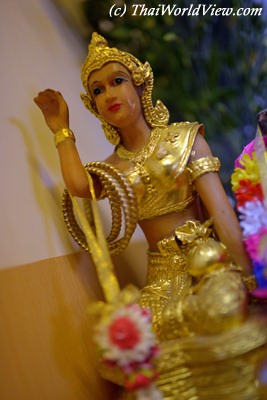 "NANG KWAK" (

นางกวัก

) figurine is placed in the entrance and welcomes visitors to spend money in the shop.
---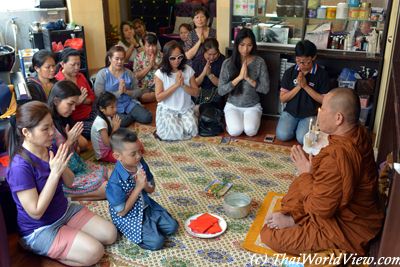 Thai people gather to listen to the Buddhist sermon given by the monk.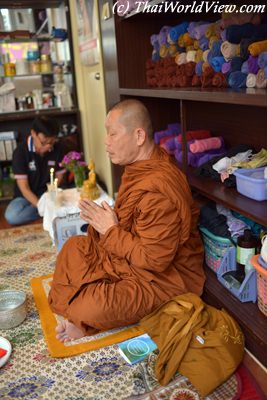 Every Saturday around noon time, this Thai hairdresser shop is very busy. So no need to come for haircut at that time!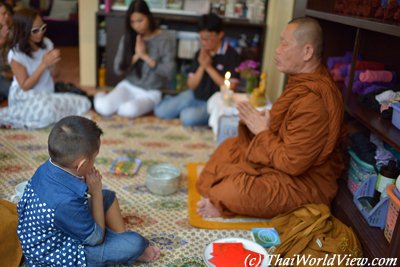 Per Buddhist precepts, Thai monks have to eat before noon time. Due to traffic jams, this time can be flexible...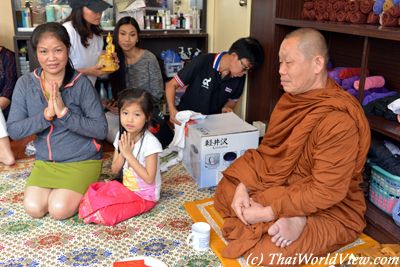 For important festivals such as Songkran / Queen's birthday / King's birthday, Thai people are going to the various Buddhist temples located in Yuen Long or Sai Kung areas.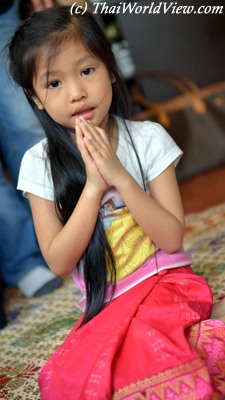 Little Thai girl coming with her mother to listen and meet the Thai monk.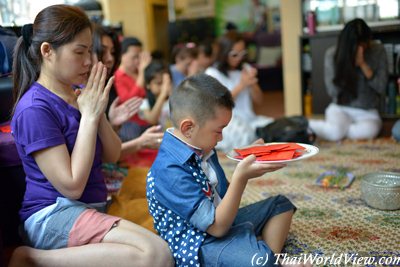 Some money offered to the Thai monk is placed in red enveloppes as a monk cannot touch money. This money is used to embellish the Buddhist temple and to pay for regular bills.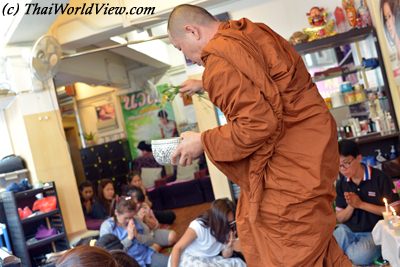 The Thai monk is blessing the audience by pouring holy water on their heads.
---
comments powered by

Disqus
---