SONGKRAN
Increase or decrease font size for easier reading : A+ A-
Due to the large number of restaurants and bars run by Thais, the Kowloon City district of Hong Kong is known as Little Thailand.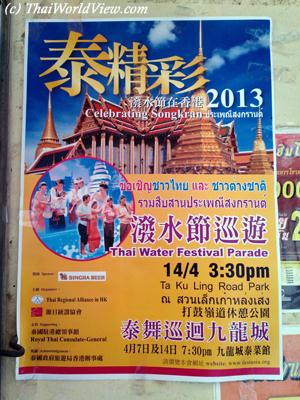 Thai festival Songkran is celebrated in Hong Kong in Kowloon City and also in various Thai Buddhist temples around Hong Kong.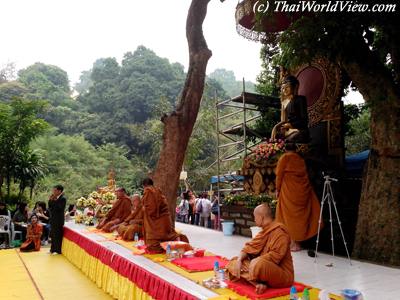 It is now Songkran celebrations in Buddhist temple Wat Tai Wo in HongKong, New Territories. Monks are delivering a sermon.
The Songkran festival is also called Thai Water festival.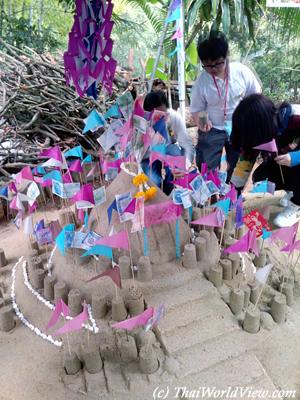 Beautiful sand chedi built during Songkran festival in Hong Kong. This is a traditional way of making merit.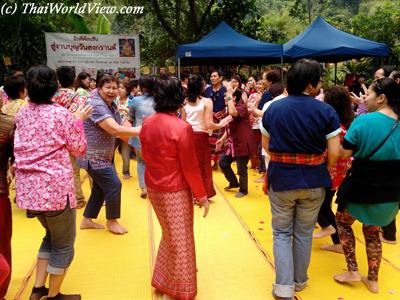 There is a festive atmosphere in Wat Tai Wo during Songkran. It is time to dance over a rhythmic Molam song.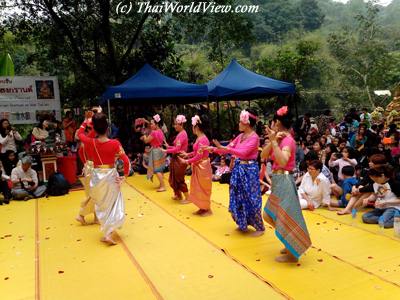 Songkran festival is always a good opportunity to watch traditional Thai dances performed by Hong Kong Thai community.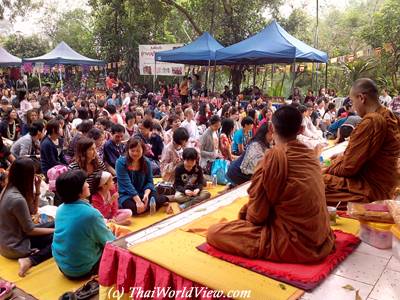 There is a huge crowd in Wat Tai Wo for Songkran festival in order to do merit and also play with water.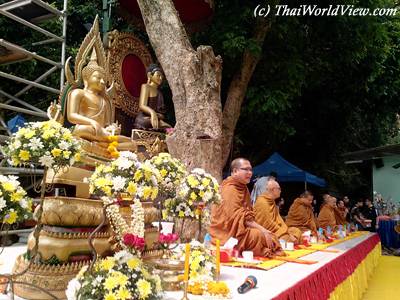 During Songkran festival in Tai Wo Buddhist temple, each monk is giving his auspicious advice to the crowd.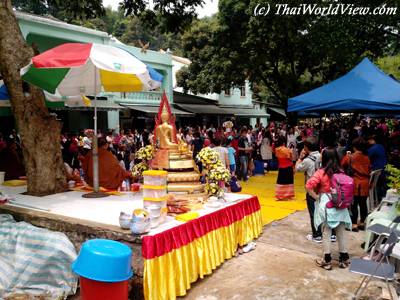 The traditional Songkran festival ends up by a small procession three times around the Thai Buddhist temple in Tai Wo.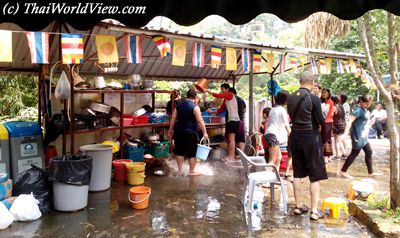 Time to play with water as monks activities are over. Kids are having a lot of fun.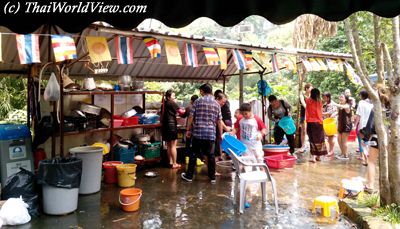 But it looks like adults are even having more fun than kids. Everybody is soaked including monks!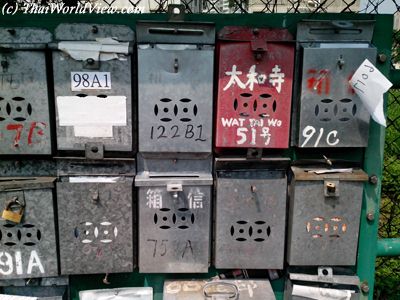 Tai Wo Thai Buddhist temple's letterbox is the one in red color!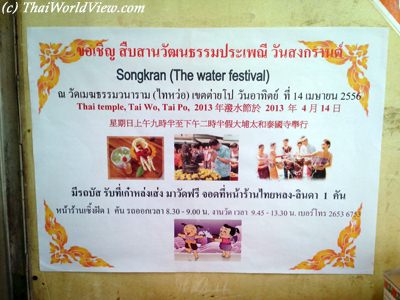 In

year 2013

Thai Songkran was celebrated in Thai temple in Tai Wo on 14 April from 9:45AM to 2PM.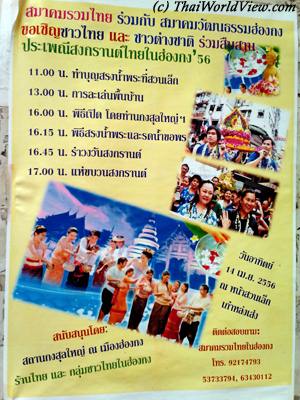 Thai Songkran main highlight in Kowloon City is the water parade on 14 April.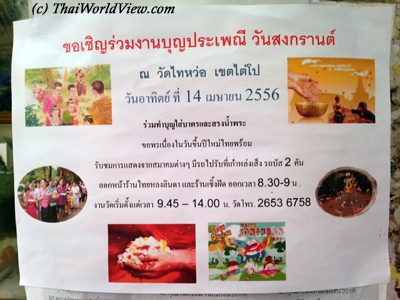 Main activities for Songkran in Tai Wo Thai temple include making merit and pouring water on Buddhist monks.
Another place for Thai Songkran festival is Wat Hong Kong Thammaram.
---
---
comments powered by

Disqus
---