SONGKRAN
Increase or decrease font size for easier reading : A+ A-
Due to the large number of restaurants and bars run by Thais, the Kowloon City district of Hong Kong is known as Little Thailand.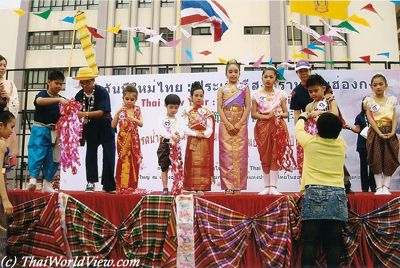 The "SONGKRAN" festival happens during the hot season in middle of April. Songkran is the ancient New Year's Day. Now the official New Year's Day happens on the 1st January. The most popular feast is still "SONGKRAN". It is celebrated in Hong Kong by the Thai community.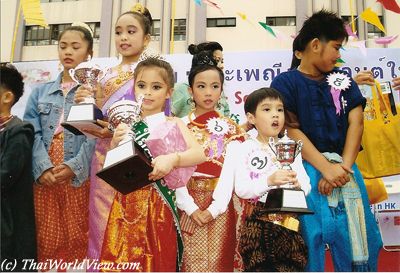 Depending on the year, Thai Songkran includes a beauty contest involving children or adults.
The Songkran festival is also called Thai Water festival.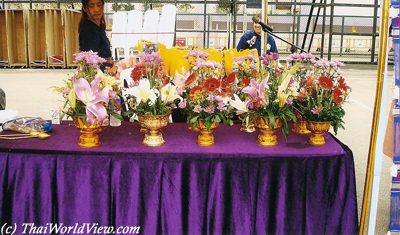 Each year, it takes place in the big playground in front of Kowloon City district.



Fly there with Google Earth
Thai cuisine, snacks, desserts, accessories, buddhas, DVD/VCD movies and groceries can be found in most streets at Kowloon City near the former Kai Tak Airport.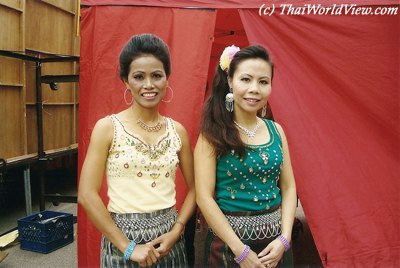 Thai people like Hong Kong because the weather is cooler compared to Thailand! They feel the Thai community is very united while the consulate is organizing regular festive gatherings.
Thai restaurants and grocery stores there sell everything from traditional snacks to translations of Thai fortune-telling books.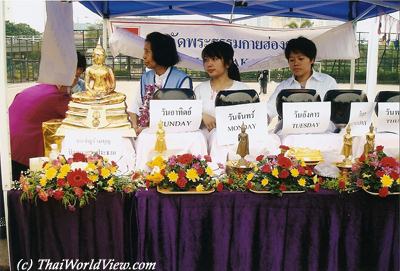 Seven different Buddha statues with a bowl in front of them are displayed. Each statue represents a day of the week. Thai custom says that one should make a offer in the bowl of his own birth day.
Thai Regional Alliance in Hong Kong (สมาคมรวมไทยในฮ่องกง) enhance the community spirit and promoted friendship to strengthen the Thai migrant groups in Hong Kong into an alliance, to protect and promote the rights and welfare of migrants, to provide the social and cultural educational aspects.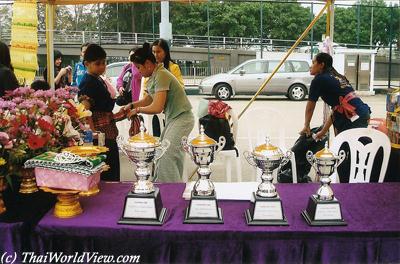 Prizes for winners are proudly displayed. The Thai Songkran festival has been recently celebrated three consecutive years

(2008-2010)

.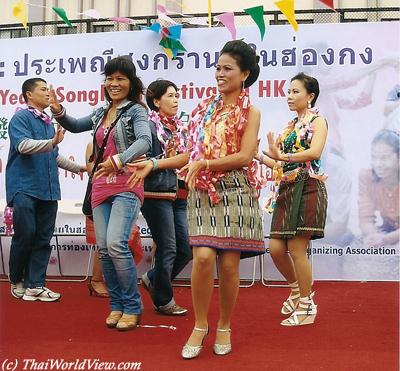 Music and dance also play a large part of the celebrations for Thai traditional New Year.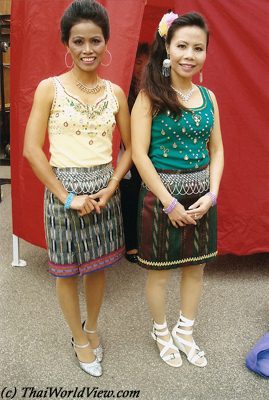 In

year 2006

, according to the latest statistics, Hong Kong was home to 28550 Thais.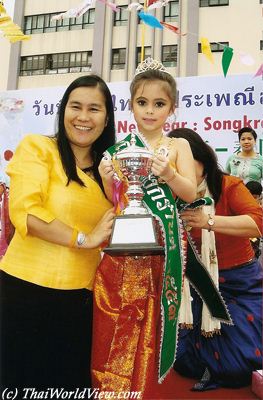 Thai Water Festival or "Songkran" in Hong Kong is always a great success every April. The programs includes Buddha bathing, traditional Thai dance, festive parade, cooking and traditional Thai massage demonstrations.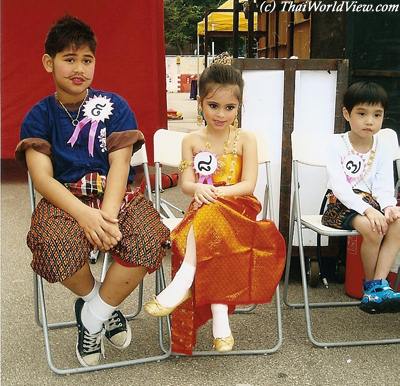 Thai children in Hong Kong can become multilingual by learning Thai, Cantonese, Mandarin and English.
Buddha statues are put in open-air pavilions during the Thai New Year to allow worshippers to sprinkle them with holy water ("NAM MON" -

น้ำมนต์

).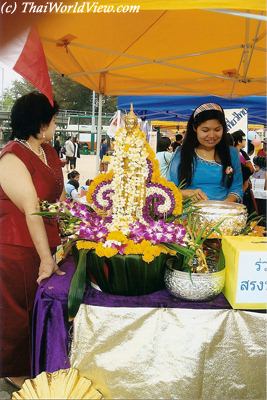 Not only Thai people participate to the Thai Songkran festival but also many local Kowloon City residents. Kowloon City District officer makes a speech also to highlight the good harmony between Thai people and HK people.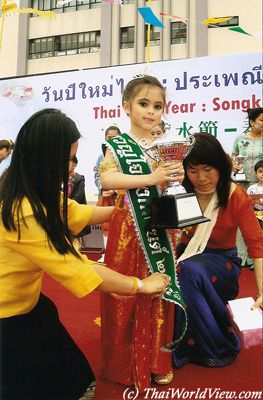 This year the winner is a beautiful half Thai little girl or "LOOK KREUNG" (

ลูกครึ่ง

) in Thai language.
---
---
comments powered by

Disqus
---