THAI COMEDY MOVIES
Increase or decrease font size for easier reading : A+ A-
Some Comedy Thai movies (หนังตลก) are mixing fun and food.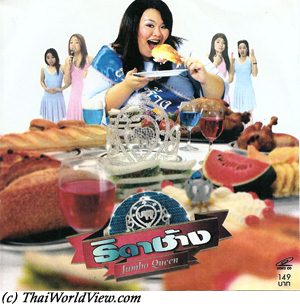 Year

: 2004



Thai title

:

ธิดาช้าง




English title

: Jumbo Queen



Rating

: 1/5


Director

:



Main actor

:


Main actress

: Penpak Sirikul,Metta Roongrat
Noon is a fat woman but she is a good girl and has a kind heart. Noon has been abandoned by her father many years ago. Her father has bad attitude to obese people and pushes his second daughter to participate to a beauty contest. Noon decides to go to Bangkok to join and win Jumbo Queen contest in order to broadcast that she is her hidden daughter. Noon's father wants to stop her from being in the contest and tries to stop his daughter. Noon has to prove herself to her father that the merit is in the heart not in the size of the body.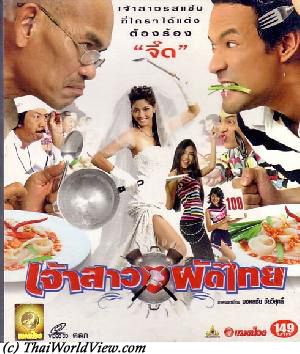 Year

: 2004



Thai title

:

เจ้าสาวผัดไทย




English title

: Pad Thai Story



Rating

: 3/5


Director

:



Main actor

: Thep Po-ngam,Somchai Sakdikul


Main actress

: Mamee Nakprasitte



Buy now

:

Phet (เพชรา) is a young lady from a Thai Chinese family. Today there is happiness as it is her younger sister's wedding. She is still single (หาผัวไม่ได้). She puts hope in an office colleague but she discovers that he is gay. Phet losts her job but doesn't dare to announce this bad news to her father. The father is having a local restaurant business specialized in Thai Fried Noodles. She meets a teacher Surachat (อาจารย์สุระชาติ) but misunderstandings happen between them. Her father finally discovers she is out of job and she accepts to work as cook (แม่ค้าผัดไทย). There is tension between Soi (ซอย) inhabitants as a multinational company wishes to buy the houses in order to build a department store. Not all accept. One of the side-street leader is played by veteran actor Thep Po-ngam. He protests every day. Phet's father has a health weakness while Phet is out to watch a movie with the teacher. She has arguments with her sister claiming that as she cannot find a husband she should better take care of their father. Phet claims that whoever will come to eat 100 times to her Thai Fried Noodles shop will become her husband. This statement makes noise in the community. A TV producer learns about this and helps to organize a TV game. There is one million baht and Phet's hand for the winner. The game name is Thai Fried Noodles love (ความรักผัดไทย)! Feminist activists complain and call it ผัดไทยขายSex. Many people join (farang, indian, gay and even a former boyfriend Surachsi). Every day, a few people give up as they cannot stand Thai Fried Noodles overdose. At the end, only 3 candidates remain, a lady boy, the teacher and the former boyfriend. The teacher loses as Surachsi gives him a bad medicine to get sick (ท้องเสีย). He is finally qualified again as it is discovered that the lady boys were twins cheating. As the TV producer is found to be out of pennies, the former boyfriend stops also as he was only interested in money prize. Only the teacher remains and wins Phet's heart. The multinational company also finally gives up.
---
Some Comedy Thai movies (หนังตลก) are mixing fun and music.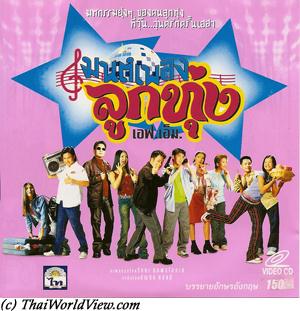 Year

: 2002



Thai title

:

มนต์เพลงลูกทุ่งเอฟเอ็ม




English title

:



Rating

: 3/5


Director

:



Main actor

:


Main actress

:
It gathers trendy and old Thai "LOOK TOUNG" (ลูกทุ่ง) singers. An old man has a dream before dying. He is afraid that "LOOK TOUNG" music will die. Thanks to the radio "Look Thung" FM, he organizes a singer contest, luring potential singers with a one million baht reward. Who will win the reward?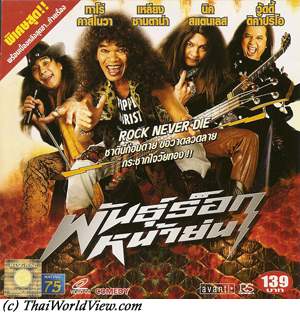 Year

: 2003



Thai title

:

พันธุ์ร็อก หน้าย่น




English title

: Rock never dies



Rating

: 3/5


Director

:



Main actor

: Thep Po-ngam


Main actress

: Penpak Sirikul
Four men who were Rock stars during their youth decide to make a comeback. A former girlfriend, who is now responsible of music marketing, threatens the success of the comeback. Will they succeed? Penpak Sirikul won best supporting actress for her role in this musical comedy.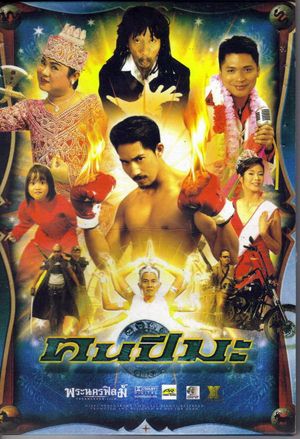 Year

: 2003



Thai title

:

คนปีมะ




English title

:



Rating

: 3/5


Director

: Note Chernyim



Main actor

: Jaturong Mokjok,Krung Srivilai,Note Chernyim,Chatchai Plengpanich,Akom Preedakul,Chusak Aiemsuk


Main actress

: Naowarat Yooktanun



Buy now

:

Thai movie คนปีมะ was released in year 2003. It lasts 1h59mn. Note Chernyim is the movie director. It is a musical Comedy. Four guys are having bad luck, i.e. Nok (นภัสกร มิตรเอม) a Thai boxer defeated and his girlfriend leaving him for an older richer man, Kung (Jaturong Mokjok) a Likay performer injuring incidentally his mother (Naowarat Yooktanun), David (ถั่วแระ เชิญยิ้ม) always failing magic tricks, Pao (ชูษี เชิญยิ้ม) wishing to be a singer. As they complain that gods are not helping them, the gods finally send an angel (เทวดา) called Sai Fa to help them. Same as Terminator movie scene, the angel comes to help them. All are born the horse year (คนปีมะ). Multiple country songs (ลูกทุ่ง) are happening during the movie. The five friends help a young lady called O (นิธิพร มั่นนาค). Her father is close to Nai Amnat (Krung Srivilai). Nai Amnat tries to be a nice man as he gives money to support the school, where O is a teacher, but he is in fact a ruffians' leader dealing with drugs. His friends tease Nok as he is only a poor guy (หมาวัด) and has little chance to win O's heart (ดอกฟ้า). Nok meets Chatchai Plengpanich, his idol. Chusak Aiemsuk is playing a small ruffian's role also. A woman has proofs against Nai Amnat's illegal activities. Before fleeing, she gives a CD to her son. He takes refuge with the five friends but the ruffians keep looking for the child. The five friends protect the child and the angle Sai Fa uses his special power to help them. Nai Amnat hires hitman Prakan (Akom Preedakul) to get rid of the five friends. Police finally intervenes to catch the ruffians. Nok gets rid of the leader through Thai boxing. Sai Fa has to go back to heaven and to leave his friends. The movie got a revenue of 25M Baht.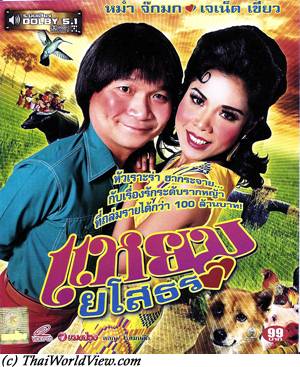 Year

: 2005



Thai title

:

แหยม ยโสธร




English title

: Hello Yasothon



Rating

: 3/5


Director

:



Main actor

: Mum Jokmok


Main actress

:



Buy now

:

This musical romantic comedy movie takes place in Thailand Northeast and actors speak by using local Lao and Isan dialect. Two local poor men are enamoured with two local ladies. The ladies' parents would like to marry them to local rich men so send them to Bangkok to avoid any problems. But love will be stronger. It deals with Thai cultural aspects such as social class differences, arranged weddings, temple fair, rural people going to Bangkok for the first time, local moneylender and so on...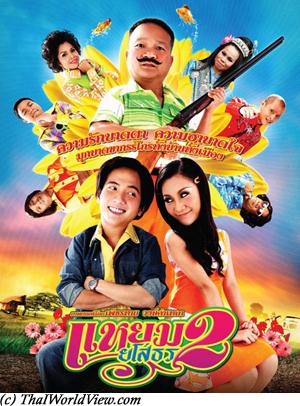 Year

: 2009



Thai title

:

แหยม ยโสธร 2




English title

: Hello Yasothon 2



Rating

: 4/5


Director

: Mum Jokmok



Main actor

: Mum Jokmok,Noppadol Duangporn


Main actress

:



Buy now

:

A few years have passed since "Hello Yasothon 1". Yaem is now married and has three children. He is village headman (กำนัน). A new district officer (นายอำเภอ) is coming. His name is Palat and he is coming from Bangkok. He tries to seduce Yaem's daughter called Wae. Yaem's teen child provides hints to Palat to seduce his sister Wae. Yaem doesn't trust Bangkokian people, who speak sweet words too easily (คนกรุงเทพปากหวาน). The mother likes Palat but the father always interferes. The movie highlights the life in Isan (อีสาน ) area in the Northeast of Thailand through the village head activities, i.e. visit Buddhist temples, check rice fields, market, village silk craft, Bun bang fai festival (ประเพณีบุญบั้งไฟ). Palat needs to go back to Bangkok. Wae is pregnant with Palat. Yaem comes to Bangkok to ask his parents to take responsability. Meanwhile local ruffians steal the Buddha statue (Ong Bak as a funny reference to Tony Jaa's movie in which Mum Jokmok also played) from the local Buddhist temple and kidnap Yaem's wife and daughter. Yem and Palat help each other to neutralize the ruffians. This movie is an hommage to 1960s old Thai movies. Actors are wearing colorful clothes. This movie has an ambiance similar to "Mon Rak Lung Tung" (1970 - มนต์รักลูกทุ่ง) but with less songs and more comedy. Lao language and a Molam (หมอลำ) soundtrack are used. The movie is full of funny visual or wording jokes. It is also an hommage to Isan culture. Isan people shall be pround of their language and culture.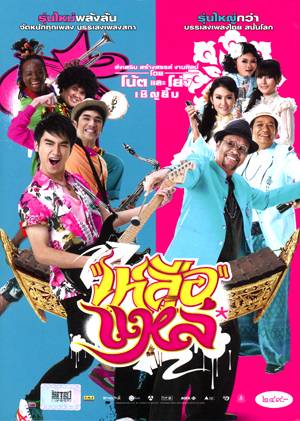 Year

: 2011



Thai title

:

เหลือแหล่




English title

:



Rating

: 3/5


Director

: Note Chernyim



Main actor

: Note Chernyim


Main actress

:



Buy now

:

Thai movie เหลือแหล่ was released in year 2011. It lasts 1h26mn. A music band disbands due to lack of success. Four friends are left and decide to play music on the street. They have no success except from an old uncle wishing to play with them. The uncle has a heart attack. They borrow his car and have an accident after seeing a ghost so they get dispersed. The Thai Ghanaian comic actor Johi (โจอี้ เชิญยิ้ม) ends up in teacher Dam's home. Teacher Dam (Note Chernyim) is being in conflict with teacher Feuang (โย่ง เชิญยิ้ม) regarding folk music. Teacher (ครู) Feuang is looking for disciples (ลูกศิษย์). The three other young men agree to stay as teacher Feuang has three beautiful daughters and they are out of money. Modernism is opposed to tradition. Teacher Feuang teaches folksongs (เพลงพื้นบ้าน). Competition occurs between the two teachers. Love stories also happen. Finally the competition ends up in friendship as the two teachers see the value of each other. The four young men wake up in the present. Everything was a dream… They finally make a successful band mixing old and new style music. They also meet again the three ladies...
---
Some Comedy Thai movies (หนังตลก) are about twins humorous confusion.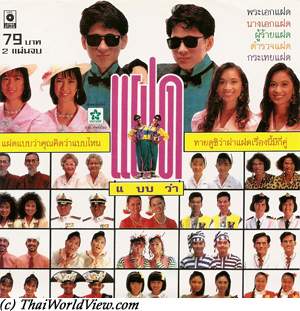 Year

: 1992



Thai title

:

แฝดแบบว่า




English title

:



Rating

: 2/5


Director

: Kumtorn Tubkunlai



Main actor

:


Main actress

: Piyamas Monayakol
Two twins are set apart when they were babies. As they are becoming adults, they have the feeling they miss another part of themselves. This movie is based on twins confusion gags and gather an impressive collection of twins.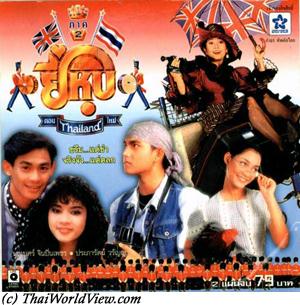 Year

: 1994



Thai title

:

มาดามยี่หุบ 2




English title

: Madam Yeehoob 2



Rating

: 3/5


Director

: Kumtorn Tubkunlai



Main actor

: Sor Asanajinda


Main actress

: Piyamas Monayakol
The full title is มาดามยี่หุบ ภาค 2 จากอังกฤษถึงประเทศไทย. Poo is Madam Yeehoob's daughter. They have been 18 years away from Thailand. They have arguments with Pittaya, young man, at the airport. In Yeehoob's Thai house, the maid is played by actress Nattanee Sitthisaman, who became famous thanks to บ้านผีปอบ movie serie. All visitors are afraid of her :) Pittaya is a young rich man. Somsri, a tour guid, is trying to seduce him but he only has interest in Poo. Meanwhile a photographer, called Teh, is looking for a new model. Somsri asks Teh to take compromising picture of Poo in Wat Po. Finally love quarreling happens as both Pittaya and Teh are fond of Poo. Madam Yeehoob buys a new car to visit her family in the countryside. When playing golf, Pittaya meets a countryside girl called Pla. He mistakes her as Poo as they have same face. Pla and Poo are twins (แฝด). The grandfather took care of Pla while Poo and Madam Yeehoo were in England. Madam Yeehoo wishes to send Pla to Bangkok to teach her modern life. Pla discovers hi-so life when she is invited for diner by Pittaya's father and she commits many funny breaches of etiquette. Meanwhile Poo shall learn countryside life and house chores. Many humorous scenes happen until Pittaya and Teh understood that there are two ladies so no need to be rivals. It is Kumtorn Tubkunlai's second movie based on twins. As usual his wife, Piyamas Monayakol, was playing in this movie.
---
Some Comedy Thai movies (หนังตลก) are Isan comedy movies. In year 2018, movies coming out of the Northeast region or Isan were very popular. "Thi Baan The Series" (ไทบ้านเดอะซีรีส์) was a 20M THB investment but it racked 200M THB all over Thailand. It was popular as it depicted real characters and accurate view about Isan region. Previous movies about Northeast were social movies. Modern Isan movies are romantic comedy movies. The project was originally a TV series with a limited budget of 3M THB but then it became a movie targeting theaters. The movie features unknown actors and actresses as the movie director used his friends and local amateurs.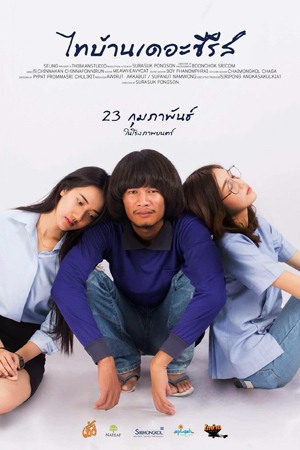 Year

: 2017



Thai title

:

ไทบ้านเดอะซีรีส์ 1




English title

: Thibaan 1



Rating

: 4/5


Director

: Surasak Pongsorn



Main actor

: Nattawut Sanyabut,Chatchai Chinsri


Main actress

: Tunwaporn Nasombat,Siriamorn Ornkoon



Buy now

:

Thai movie ไทบ้านเดอะซีรีส์ 1 / Thibaan 1 was released in year 2017 and lasts 2h07mn. Isan music, Isan traditions (บุญบังไฟ, getting frogs at nighttime, respect to spirit in a small shrine) are featured. Many stories happen in the village and characters interact through them. Chieng (เชียง)(Chatchai Chinsri) has multiple girlfriends. His friend Lot is not able to find a girlfriend despite all his efforts. Chieng does a relooking for Lot (ลอด)(Nattawut Sanyabut). Lot likes the lady doctor. A new female teacher, named Kaew, is arriving in the village. She is looking for a helper to clean her room. Chieng recommends Lot to take the job as the teacher looks beautiful. Pong (ป่อง) has finished his studies and is back from Bangkok. He wishes to open 7-Eleven but his father asks him to help in the rice fields first. Pong uses a two wheeled, motorized stand-on device to go to the rice field. Lot has some dating meetings. It is first time in KFC for Lot. Lot is helping Pong to plow the rice field. Teacher Kaew is jogging inside the Isan village. Knowing Lot helped Pong, Pong's father finds a job for Lot as school cleaner. Pong wishes to simplify the rice field planting process. Chieng pushes Lot to seduce girls. Lot tries during Makha Bucha day, traditional ceremony where people walk three times around the Buddhist chapel. He also goes with the doctor to see the Aquarium and observation deck in Khon Kaen. It shows Isan region is prosperous. Lot continues to try seducing the teacher Kaew. Thai lady Suey, married to a foreigner called Hop, is worried about her younger sister's studies as a pizza delivery boy is dating her. Lot prefers the teacher to the doctor. Another lady is also wandering around Lot. Lot helps the teacher Kaew (แก้ว) for many things. Lot tries to announce his love to teacher Kaew. As the other girls he was trying to seduce continue to contact him, Lot is in a bad situation. Chieng recommends him to announce to all the girls that he has to break and to remain friend only. Wishing to excuse himself, he finds a policeman offering flowers to Kaew. Meanwhile Pong has arguments with his father accusing him to be lazy and to be a dreamer about opening a 7-Eleven in the village. Kaew quits the village to follow the policeman, her fiance but she feels bad to leave Lot. Lot is heartbroken. The doctor lady is also heartbroken as she knows Lot loves another woman. Finally, the policeman breaks with Kaew. Kaew is back to Isan but Lot is not willing to forgive her. Chieng has to tell Lot to be smart as love is always complex. Romance can finally start between Lot and Kaew. Meanwhile Chieng receives a wedding invitation letter...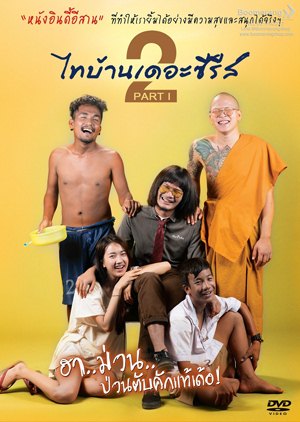 Year

: 2018



Thai title

:

ไทบ้านเดอะซีรีส์ 2.1




English title

: Thibaan The Series 2 Part I



Rating

: 4/5


Director

: Surasak Pongsorn



Main actor

: Nattawut Sanyabut,Chatchai Chinsri,Somchai Saiuatha


Main actress

: Tunwaporn Nasombat,Siriamorn Ornkoon



Buy now

:

Thai movie ไทบ้านเดอะซีรีส์ 2.1 / Thibaan The Series 2 Part I was released in year 2018 and lasts 2h03mn. It is a romantic comedy movie taking place in an Isan village (Northeast of Thailand). Thibaan became a popular movie series in Isan region. Opus 1.0, 2.1 were released but opus 2.2 was temporary censored in November 2018. Isan language is used with Thai subtitles. Isan music is also featured. Director is Surasak Pongsorn. Chieng (Chatchai Chinsri) sets out to hit on 100 women but he becomes a monk after being disappointed that his girlfriend marries another man. It is more by deception than religious belief that he becomes a monk. Pong (Somchai Saiuatha) changes his initial plan to open a 7-Eleven in the village. Pong finally dreams to open a vegetable shop as the trend is to eat organic vegetables. Monk (พระ) Chieng doesn't believe in this project. Pong wishes to buy land, but land is too expensive in the city to build his vegetable store. He quits his home as he refuses help from his father complaining he cannot do anything without paternal help. Pong stays in a Buddhist temple as he has no money. Pong ends up in monk Chieng's hut but has to help for Buddhist temple's daily activities. He finally buys a rice field as it is cheap, but it is far from the city. He has now to convince investors. Lot (Nattawut Sanyabut) and teacher Kaew (Tunwaporn Nasombat) are having a romance. Lot is having issue with his younger brother, looking for a replacement of his bicycle into a motorbike in order to impress a young lady. Hop, a foreigner married to a Thai lady (Suey), is a small shop owner. His pregnant wife is worried about her younger sister's studies as she is having a boyfriend sending her at home. Hop buys a car as he is worried for Suey riding motorbike while being pregnant. Bird becomes a crazy guy as his mother dies in a fire. Pong is asking the Buddhist temple abbot (หลวงพ่อ) to help the crazy guy but finally Bird is just thrown away in the Buddhist temple.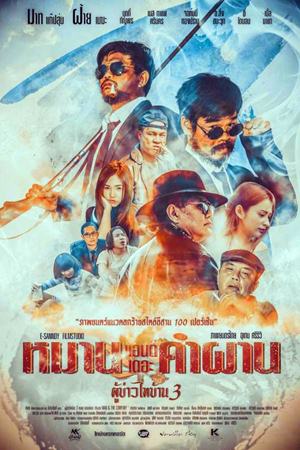 Year

: 2018



Thai title

:

ผู้บ่าวไทบ้าน 3




English title

: Man and the Company



Rating

: 3/5


Director

: อุเทน ศรีริวิ



Main actor

: Nattawut Sanyabut,Chatchai Chinsri


Main actress

:
Thai movie ผู้บ่าวไทบ้าน 3 / Man and the Company was released in year 2018 and lasts 1h35mn. It was released under DVD format. This movie is an Isan movie, so language used is Isan language. Movie director is อุเทน ศรีริวิ. Movie ผู้บ่าวไทบ้าน อีสานอินดี้ ภาค 3 has limited success and made only 1M THB in Bangkok. A local influential man is promoting sugar cane instead of rice to Thai farmers. His right hand is hitman Johnny. To cultivate sugarcane, farmers need expensive fertiliser. Many of them have to mortgage their land to buy fertiliser. Young lad Man even gets 1M THB instead of 300,000 THB he was hoping for. He plans to marry lady Porn. Thibaan The Series' famous actors (ณัฐวุฒิ แสนยะบุตร and ชาติชาย ชินศรี from ไทบ้าน เดอะซีรีส์) are playing two funny characters doing nothing except sniffing glue. Ruffians lend money and then grab the land when farmers are unable to pay back the debts. Due to card games, the 1M THB is lost by Man (หมาน) and his close friend Kam Phan (คำผาน) during one night. His girlfriend Porn is upset and chases him away. Finally, they are hired by Tak to do own business (รวยๆ) and to sell a medicine that cure everything! A bottle costs 1500 THB. They have to wear suits. Girlfriend Porn is now with another man, so Man is disappointed and heartbroken. Man wishes to kill himself. Hitman Johny shoots a man having the same suitcase as Man. Wrong suitcase are exchanged as Man and Kam Phan tries to help. The suitcase contains money. They hide the suitcase in a rice bag. Words "Man and Company" is written on the bag. Nattawut and Chatchai steal the bag of rice. Johny finds Man and Kam Phan, and ask for his money. They have one day to find back the money. Leader is shot by Tak. Chot shots finally Johnny. All land titles are given back to villagers that were abused by the ruffians thanks to Nattawut Sanyabut and Chatchai Chinsri. Small characters finally are the smarter people.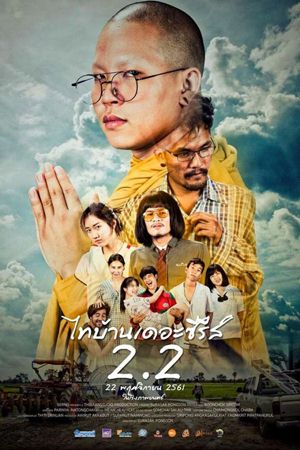 Year

: 2018



Thai title

:

ไทบ้านเดอะซีรีส์ 2.2




English title

: Thibaan The Series 2 Part II



Rating

: 4/5


Director

: Surasak Pongsorn



Main actor

: Nattawut Sanyabut,Chatchai Chinsri,Somchai Saiuatha


Main actress

: Tunwaporn Nasombat,Siriamorn Ornkoon
Thai movie ไทบ้าน เดอะซีรีส์ 2.2 / Thibaan The Series 2 Part II was released in 2018 and lasted 2h05mn. Opus 2.2 was temporarily censored in November 2018 as it shows a monk crying during funerals as his former girlfriend died. It was released under DVD format. Pong is continuing to set up a shop selling organic vegetables to local villagers. He gets help from monk Chieng and other monks to get small sprouts from seeds. Lot and Chieng are still concerned if his project is viable. Monk Chieng is still upset to see his former girlfriend married and now pregnant with a rich villager. Foreigner Tom is taking good care of his pregnant wife. His wife is still trying to catch her younger sister suspected to have a boyfriend instead of studying hard. A group of three local villagers send the crazy man Bird to a Buddhist temple in order to get rid of him. Finally, Pong opens his organic vegetables shop, but business is not good. Pong applies marketing recipes that are not valid in an Isan village. Pong requests help from Lot to add some online content. Lot has to ask the doctor to be the top model holding salads in the shop. Pong uploads pictures on Facebook and videos on YouTube to create buzz. Meanwhile the three men bring back Bird as they feel bad to have dumped him. Chieng is informed by Lot's brother that his previous girlfriend has issues with her husband. Another young lady in the village offers yummy dishes to the monk Chieng. Electricity is finally cut in the vegetables store as Pong didn't pay his bills. Business is dead as all vegetables are rotten due to heat. Pong's father supports him. Chieng is hesitant between his former girlfriend and the new lady, but nothing he can decide as he is a monk. Met, Lot's younger brother, is thrown away by his girlfriend. He has difficulty accepting it and even has a motorbike accident. Monk Chieng learns the tragic news that his previous girlfriend has died. The sequence with monk Chieng crying during funerals was censored. Tom's baby is finally born. Finally, monk Chieng disrobes (พระสึก). Chieng finally starts a romance with the young lady, who brought him yummy dishes when he was a monk.
---
This Thai Comedy movie page 3 contains 14 records.
ThaiWorldView movie database contains 1519 records.
---
---