THAI THEATERS
Increase or decrease font size for easier reading : A+ A-
There are still many old Thai movies standalone theaters in Bangkok.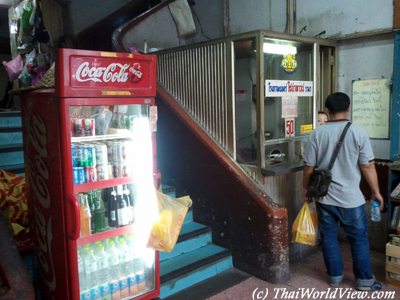 The China Town Rama standalone theater is located in Bangkok. Thai full name is

โรงภาพยนต์ไชน่าทาวน์รามา

.


Fly there with Google Earth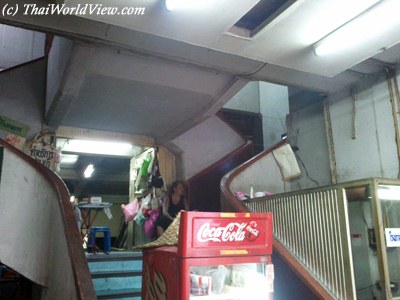 The building is said to be seventy years old and the theater is still running business nowaday!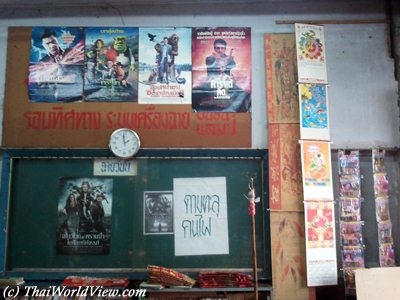 It is a cheap theater with only 50 bahts to pay to watch two full length movies. But need to pay 5 bahts to use the toilets!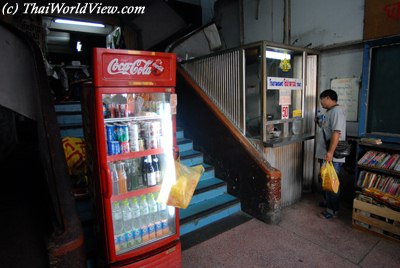 Mainly international movies are shown in China Town Rama theater. On that day a Chinese movie and US movie were projected.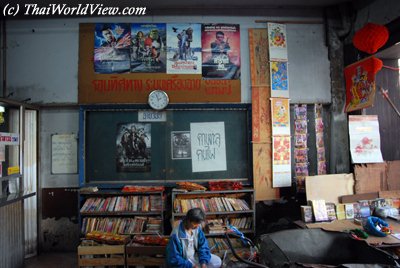 Some small stalls inside the theater small lobby are selling books and VCDs / DVDs.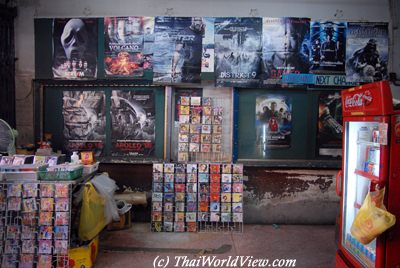 Photographers are not welcomed in the upper part of China Town Rama theater. There are rumors that some hidden activities shall remain undocumented...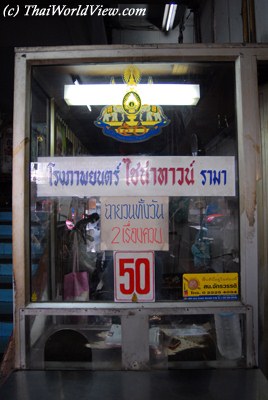 The signs indicate "China Town Rama theater : opened whole day, two movies 50 bahts".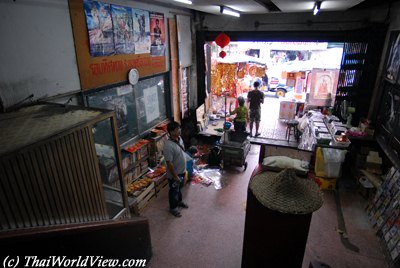 Photo taken from the first floor. Staff are not so keen to let people take pictures except the lobby.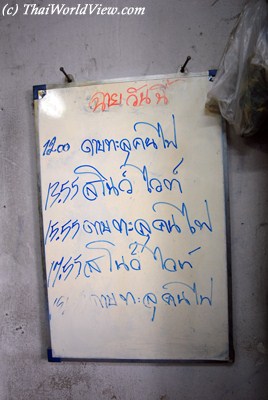 Here is today's program! No modern smart display and no English name :-) But only 50 bahts for two movies so much cheaper than modern cinema complexes in malls.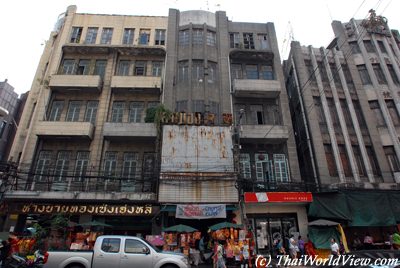 Before being called China Town Rama theater, the building name was Sri Meuang (

ศรีเมือง

) theater.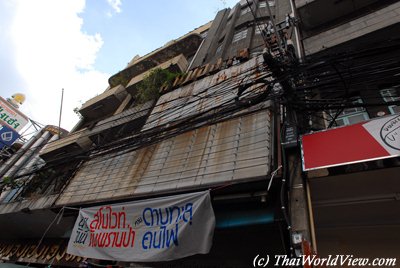 Some Chinese characters can still be seen as it used to show Chinese opera in decade 1940s and 1950s.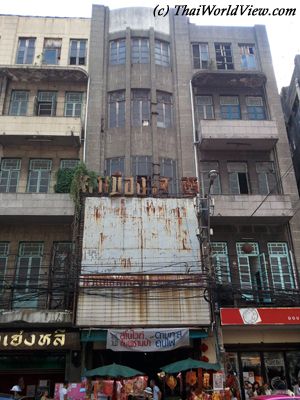 The Chinatown Rama is located on Yaowarat Road in the Heng Seng Li Building.
---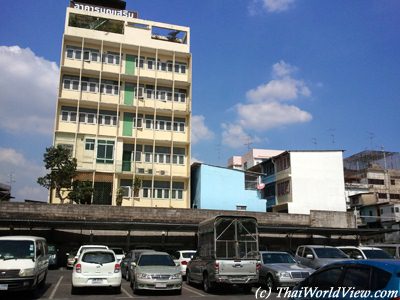 Another old theater transformed into a parking space! It shall be

พัฒนาแร

theater located in Yaowarat district.
---
Other famous former theaters in Yaowarat district include Cathay -

โรงหนัง คาร์เธย์

, Sin Fa Center -

สินฟ้าเธียเตอร์

,

ศรีราชวงศ์

,

เทียนกัวเทียน

and many others. The sign where movie name was displayed is still present on former Sin Fa theater.
Electrical fan standalone theaters were called โรงหนังพัดลม. Such theater was often made of wood. When it was too hot, the owner was buying ice cubes and put them in front of the fan in order to cool the atmosphere.
---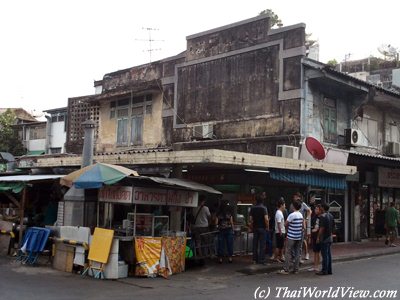 The Theater Chaleum Buri -

โรงหนังเฉลิมบุรี

doesn't exist anymore. It is now a parking space.
Price of a seat in a standalone theater was different depending on the location inside the building (orchestra level and balcony level). In the past, there were also various sub level prices. If big theaters in Bangkok, there was music orchestra playing before the movie projection so the seats in the front cost higher.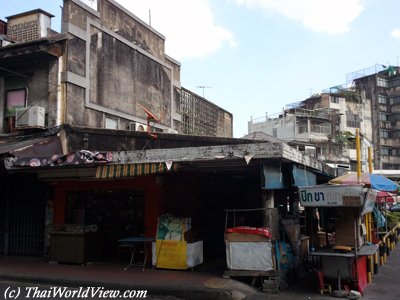 Nevertheless, the prints of Theater Chaleum Buri on adjacent buildings can still be seen!
When a cinema session time was full, foldable chairs could still be purchased to watch the movie. In Bangkok a whole sequence cost 20 baht and last 4 to 4 hours and half as it included music, comic sequences during two hours and then the movie!
---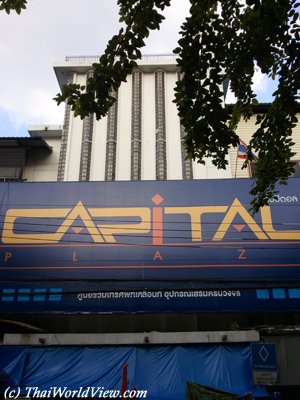 The Capital Cinema Hall (

โรงหนัง แคปปิตอล

) is another former theater in Yaowarat district.
In the past, there was a 7 days test. If the movie was not successful, then it was replaced. There was only one copy for the Bangkok area and one copy for each main Thai region (North, Northeast, South, Central Plains). All theaters suffered when video tape era happened.
It is now part of Klongthom market, a place where many electronic goods and pirated movies can be found.
In the past, movies magazines (หนังสือบันเทิง) cost 3.5 to 5 baht. They told the whole story. There was also movie story telling (ละครวิทยุ) on the radio. So knowing already the story, people would go to see their favorite stars acting.
---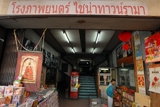 ---
---