THAI THEATERS
Increase or decrease font size for easier reading : A+ A-
There are still many old Thai movies standalone theaters in Thai provinces.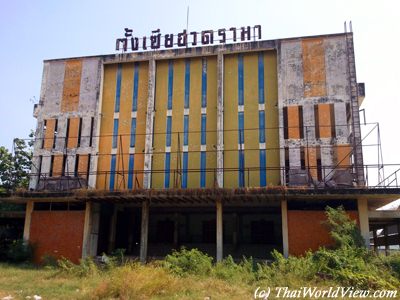 The Tang Sia Huad Rama standalone theater is located in Nakhon Pathom. Thai full name is

ตั้งเซียฮวดรามา

.


Fly there with Google Earth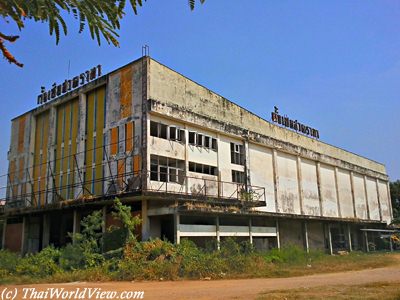 Tang Sia Huad Rama theater is located in an old area in a center of a community. An outdoor sign announces the cinema.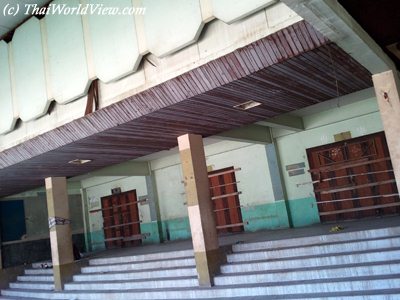 Nowaday the theater is still huge but closed. In the entrance two tramps were sitting.
The impressive architecture, the stairs, the ceiling and huge doors are still here but the theater is closed.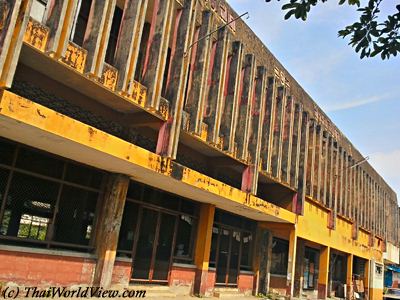 The area around Tang Sia Huad Rama theater looks a dying area with only old buildings such this old 1960s closed market.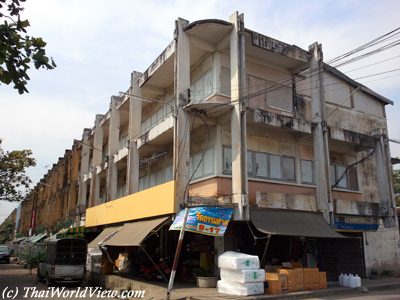 A few girls wearing short clothes could be seen showing that local karaokes are still alive.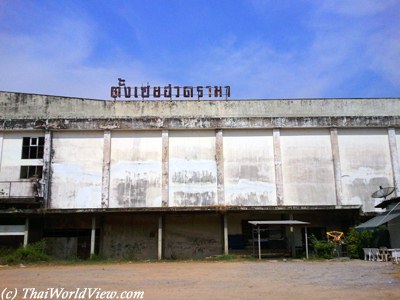 Old local inhabitants couldn't remember exactly the closure date. The answer was either long time ago or at best more than twenty years ago.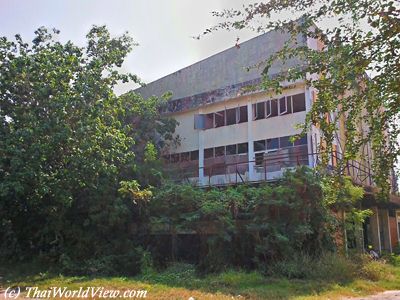 Tang Sia Huad Rama theater was then transformed into a market. It is now disaffected and waiting for destruction.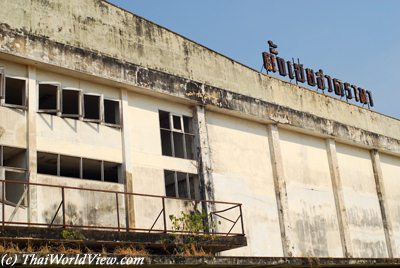 Tang Sia Huad Rama theater architecture is really characteristic of old standalone theaters during decades 1960s~1970s. Such buildings are seldom seen nowadays as many of them are now destroyed and put out of business by multi screen complexes in malls.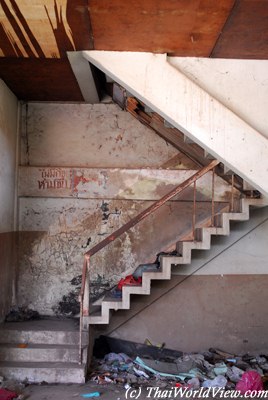 At least Tang Sia Huad Rama theater was not transformed in another parking and destroyed up to now. Despite it is not acting as theater anymore, the old building can still be seen in Nakhon Pathom.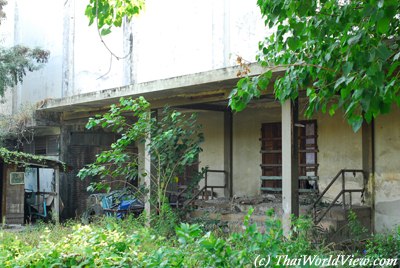 All entries are closed so it is impossible to check what is left inside. Anyway as it was transformed in a market, there is probably nothing left inside regarding movie history.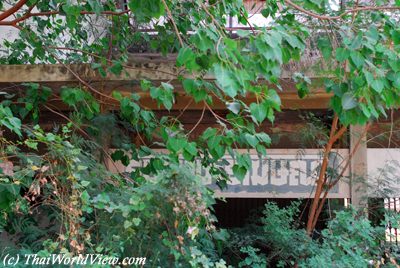 An old advertisement sign can still be seen on Tang Sia Huad Rama theater facade.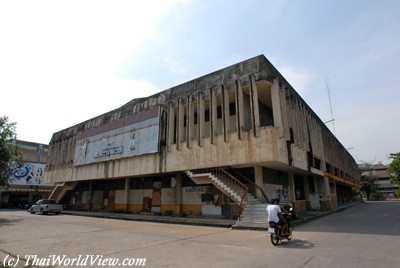 Many buildings around the Tang Sia Huad Rama theater are abandoned or closed. Certainly in a few years, this place will be redeveloped as it is a prime area inside Nakhon Pathom city.
This theater building was transformed in year 2018 for the shooting of movie "Dhaka".
---
---
---