UDON THANI
Increase or decrease font size for easier reading : A+ A-
The town Udon Thani (อุดรธานี) is the last big town when travelling from Bangkok to Nongkhai.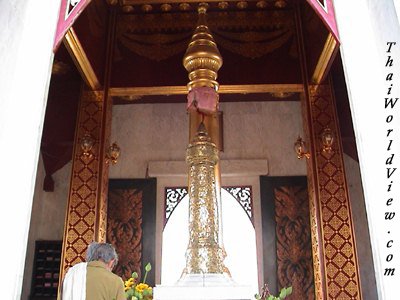 Same as many Thai towns, there is a city pillar to house the city deities ("PHRA LAK MEUANG" -

พระหลักเมือง

).


Fly there with Google Earth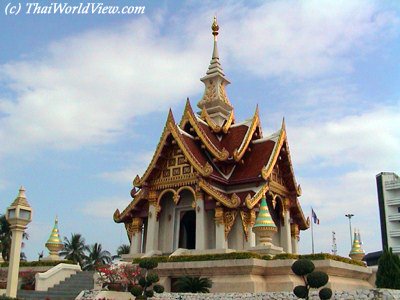 The city pillar is located in a beautiful shrine located near the place called "THUNG SRI MEUANG" (

ทุ่งศรีเมือง

).
The place called "THUNG SRI MEUANG" is used for local popular festivals.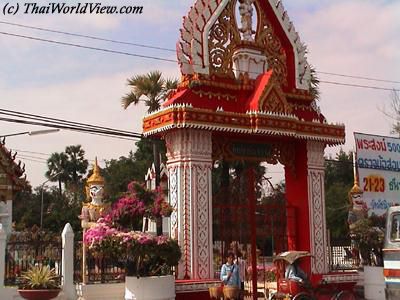 Same as many Thai cities, Udon Thani contain beautiful Thai Buddhist temples.
One of the most revered Thai monk Luang Ta Mahabua is located in Udon Thani. He has raised over two tonnes of gold and more than US$5 million to help the debt-ridden nation. This money was given to the Bank of Thailand in order to help the country to get rid of the economic crisis.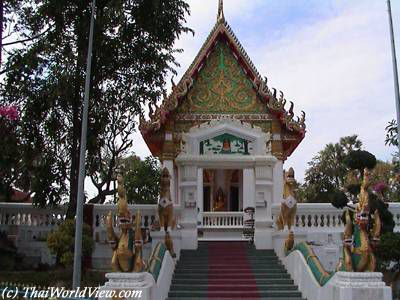 In front of the "BOT" entrance there are often "NAGA" (

นาค

). Naga was the serpent who did protect Buddha when he was meditating. Sometimes Buddhist deities, lotus are built instead of "NAGA".
In Udon Thani, there is a street with only "MOLAM" (หมอลำ) shops. It is the best place to rent a "MOLAM" orchestra for a feast such as wedding and so on...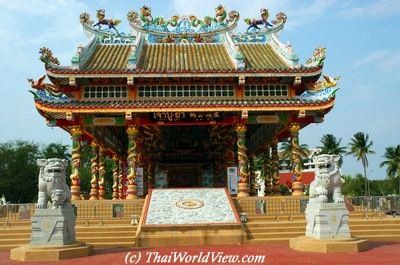 In Udon Thani, there is an important Thai Chinese community. This is "Grandfather and Grandmother Shrine" (Pu Ya Shrine -

ศาลเจ้าปู่ย่า

) in the Park Sanam Thung Si Muang.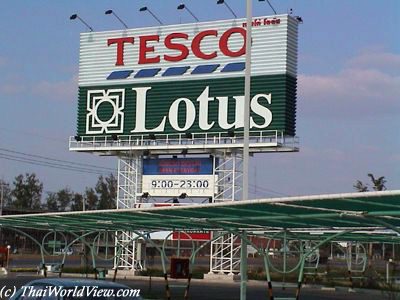 Big hypermarkets are also present in Udon Thani. Small shops' business starts to decrease. Hypermarket chains are driving traditional family stores into extinction.
---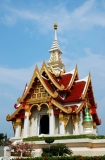 ---
---