MONKEY GOD FESTIVAL
Increase or decrease font size for easier reading : A+ A-
In Hong Kong, the Monkey God festival (齊天大聖千秋) is a major Buddhist and Taoist event.
---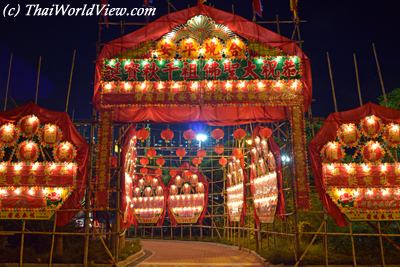 Year 2014 was the 47th anniversary of the Monkey God Festival in Sau Mau Ping.
Huge colorful banners lead the way to the playgound where the Chinese opera theater is located.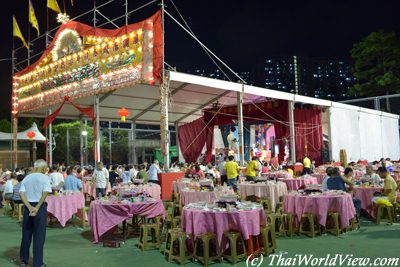 A vegetarian dinner was organized before the Chinese opera evening session.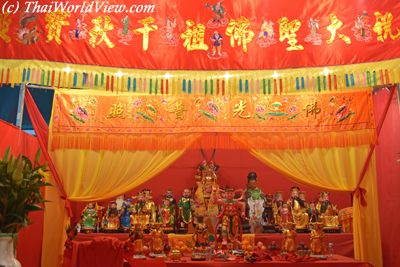 An altar featuring the Monkey god and Guan Yin, godness of compassion, near him is facing the Chinese opera theater.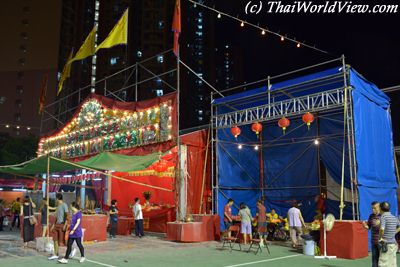 Various temporary buildings feature the gods altar and a place to pay respect to them.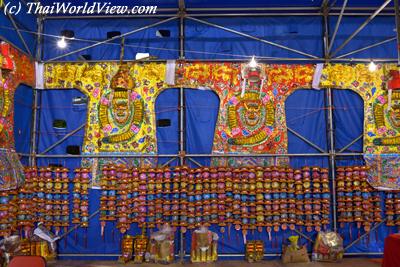 Paper clothes might be burnt here or somewhere else after the festival completion.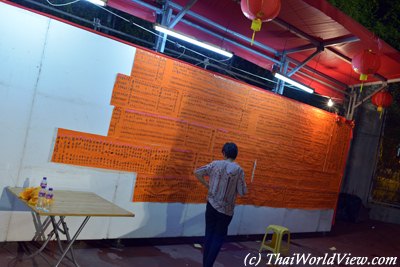 A list is featuring the names of people, who have donated for the event organisation.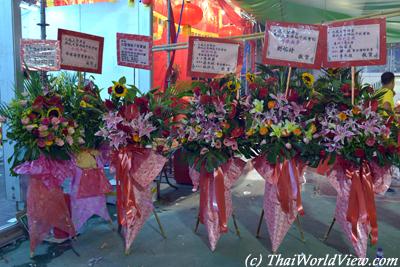 Flowers are offered to the organisers to wish good luck and good success to this year Monkey God festival.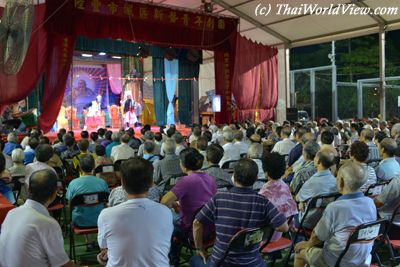 In

year 2014

it was the first time since six years to have Chinese opera during the Monkey God Festival.
It was certainly linked to the destruction of the original Monkey God Temple in Sau Mau Ping district in year 2008 and its reconstruction at the Sau Mau Ping and Po Lam roads intersection in year 2013.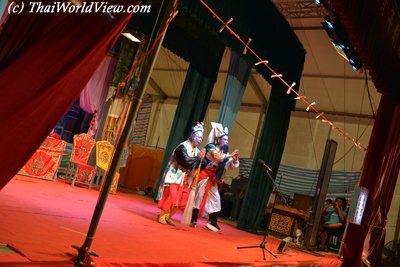 It was Hoklo (Hokkien) opera. The troupe was coming from Lufeng in Guangdong province.
There is a big Buddha effigy used as background. Monkey King was granted Buddhahood for his service.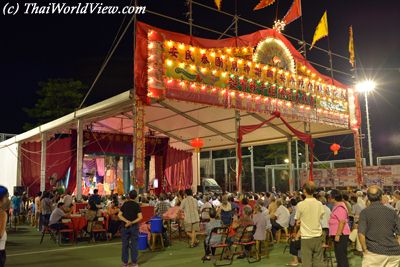 Chiu Chow opera is more colorful. It is said to be more "refined" as Hoklo opera is coming from a countryside background.
It was not a temporary bamboo theater but one of those modern temporary theaters using metal poles.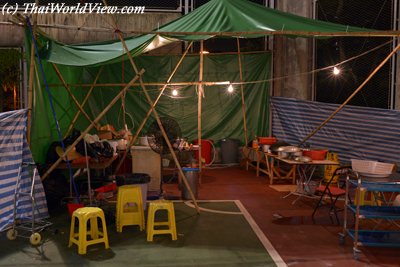 Behind the Chinese opera theater, the kitchen used by performers can be found.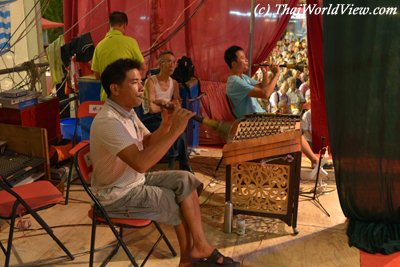 This small Chinese opera music orchestra is accompanying the event.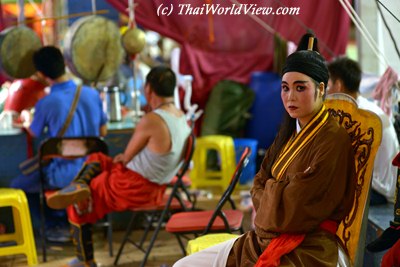 In Chinese opera coding, different mask colors bear different meanings.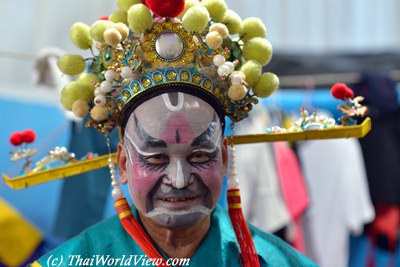 Some opera sequences can last up to one hour. The performer playing the monkey is really performing strong physical activity.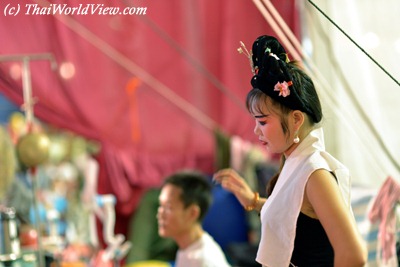 As often with mainland Chinese opera troupe, they are friendly most of time and allow photographers to go in the backstage. It may happen that some performers get upset if too many photographers are present.
For Cantonese opera, it is often not allowed to go in the backstage or only for a few minutes. Cantonese opera performers have a star rank so they shall not be disturbed during the interludes or pauses.
---
---
comments powered by

Disqus
---