BUDDHA REPRESENTATION
Increase or decrease font size for easier reading : A+ A-
These are some of the different representations of Buddha (พระพุทธรูป) in Thai religious art.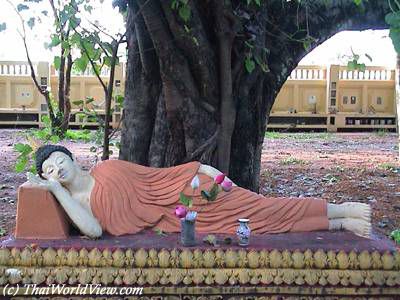 The Buddha is sleeping and waiting for death. He has reached Nirvana.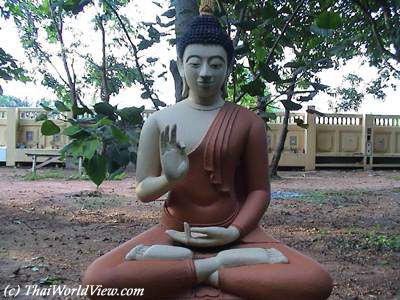 Teaching dharma : the Buddha's hands are turning the Dharma wheel.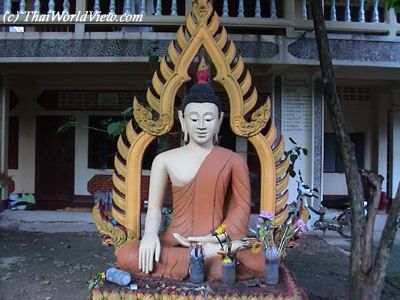 This position is called "Taking the Earth to witness" or "Subduing Mara" (left hand in lap, right hand touches ground ). The demon Mara sends his three daughters to seduce the Buddha and then an army to defeat him. The Buddha calls "MAE THORANI" (

แม่ธรณี

) by touching the earth. She drowns the army with the water, which falls from her hair.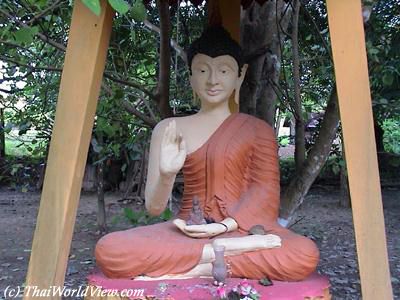 Stop fighting : the Buddha warns that it is now time to talk, time for peace. People can come closer to listen to his teaching. One hand palm in front.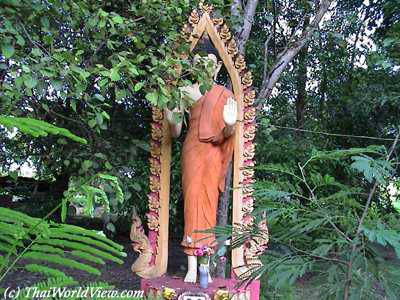 The Buddha, with his two hands palm in front, stops a flood.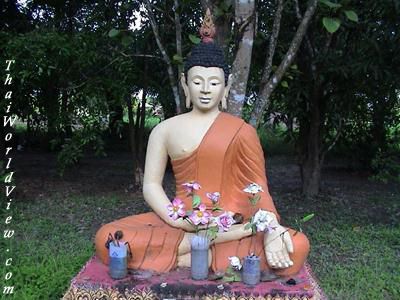 Begging position : Palm on the back begging.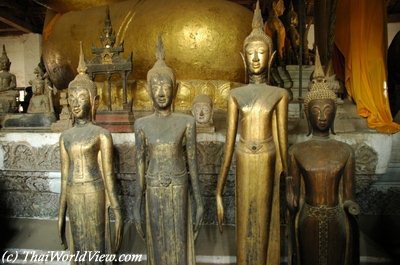 The Buddha is calling for rain. Such statues can be found in Isan and Laos areas. Both arms down at sides, palms against thighs.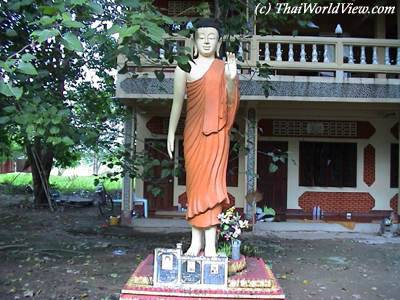 The Buddha is walking around in order to teach the Dharma.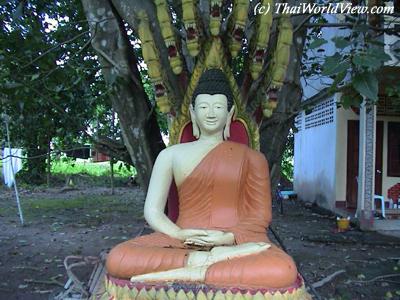 Meditating with both hands in lap, palms up, right hand on top.
Meditating with both hands in lap, palms up, right hand on top.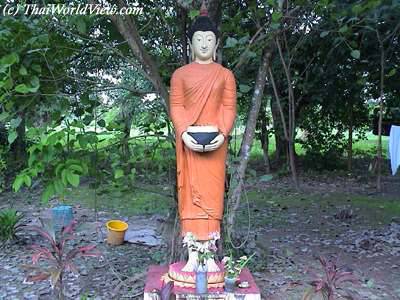 Every morning at dawn, monks are going out to get some food. Thai people fill monk bowl with rice, soft drinks, cakes and so on... This ceremony is called "TAKBAT" (

ตักบาตร

).
---
---
comments powered by

Disqus
---