MONKEY
Increase or decrease font size for easier reading : A+ A-
Monkeys play an integral part in Thai culture due to the Ramayana story. This story is based on the Indian Ramayakien story. The monkey Hanuman and his army helped Rama to take his wife Sita back. She has been kidnapped by the demon Ravana.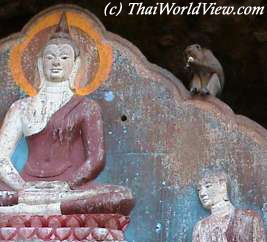 Hanuman's story explains why monkeys (

ลิง

) are so worshipped in Thailand. Many monkeys can be seen in temples. They are not chased and sometimes fed by Thai people or monks.
In Lopburi city (Central Plains), every year, there is a banquet with vegetables, fruits for monkeys. Over 4 tons of food is given to monkeys.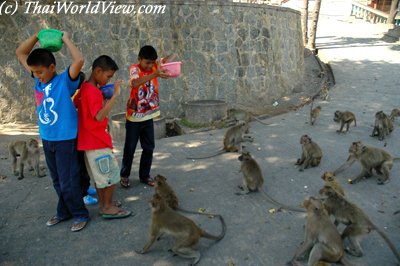 In many Thai Buddhist temples, monkeys are roaming free. It is always possible to buy fruits to offer them but tourists shall be careful as sometimes monkeys fight together for food and may harm people.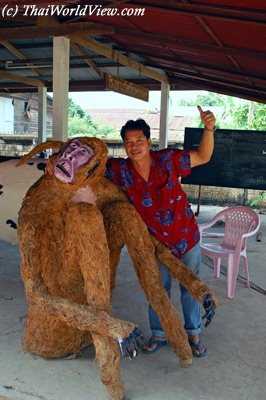 In many areas of Thailand, monkeys are trained to collect coconuts from palm trees. One monkey can pick up about 300 coconuts a day.
---
---
comments powered by

Disqus
---