THAI THEATERS
Increase or decrease font size for easier reading : A+ A-
There are still many old Thai movies standalone theaters in Thai provinces.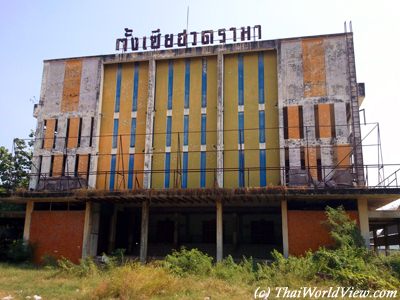 The Tang Sia Huad Rama standalone theater is located in Nakhon Pathom. Thai full name is

ตั้งเซียฮวดรามา

.


Fly there with Google Earth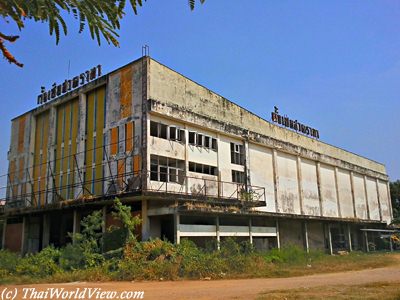 Tang Sia Huad Rama theater is located in an old area in a center of a community. An outdoor sign announces the cinema.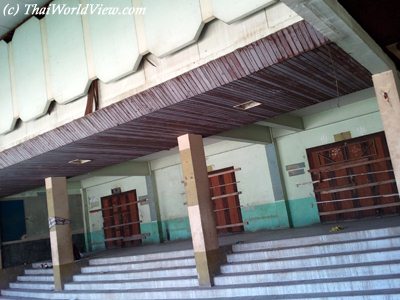 Nowaday the theater is still huge but closed. In the entrance two tramps were sitting.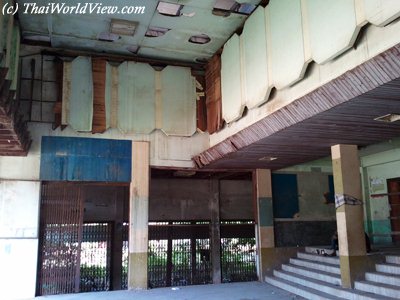 The impressive architecture, the stairs, the ceiling and huge doors are still here but the theater is closed.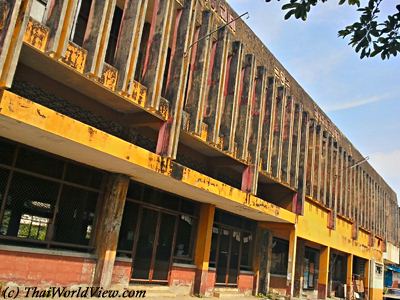 The area around Tang Sia Huad Rama theater looks a dying area with only old buildings such this old 1960s closed market.