THAI THEATERS
Increase or decrease font size for easier reading : A+ A-
There are still many old Thai movies standalone theaters in Thai provinces.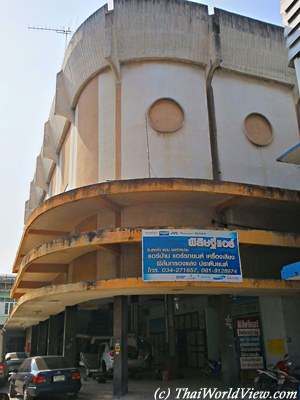 The Phet Ekasem standalone theater is located in Nakhon Pathom. Thai full name is

โรงหนังเพรชเกษม

.


Fly there with Google Earth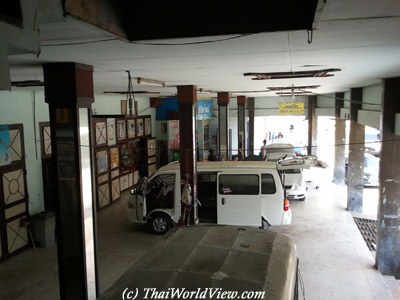 The new tenant mentions Phet Ekasem theater stopped business around year

1997

. But some remaining movies posters are from year

2001

! The owner is living in Bangkok and rents the former theater to a garage company.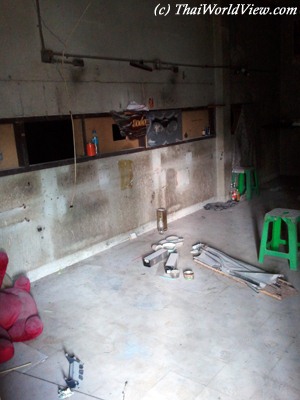 From the projection room, it is still possible to see inside Phet Ekasem theater. 1200 seats were available.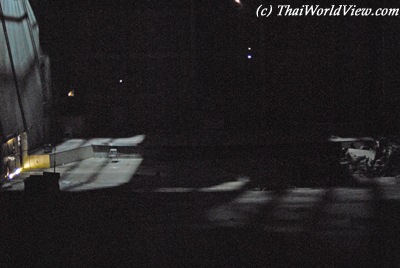 The theater main floor or orchestra is empty and seats have been sold already.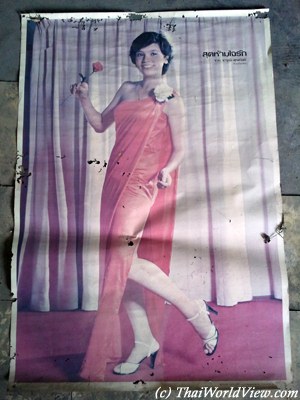 On the upper floor, there is still a projection room with three posters of famous actress Jarunee Sooksawad shot in years

1981 / 1982

.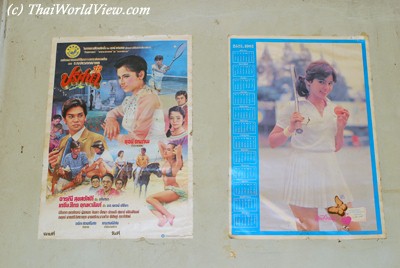 I could get one but the others were stuck so better leave them to avoid damaging such relics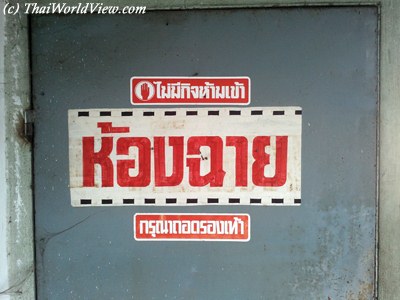 It is requested to remove the shoes before entering in Phet Ekasem theater projection room!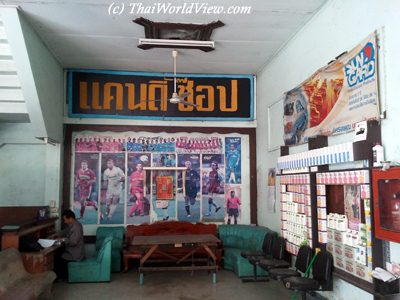 The theater infrastructure is still here with various banners to be seen such as toilets sign, panels for still posters, ticket counter.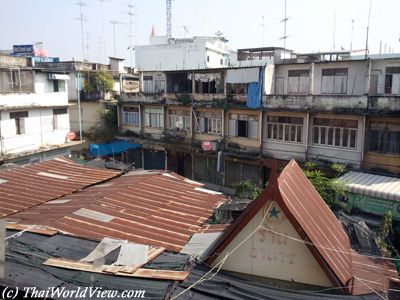 Phet Ekasem theater features two storeys. A stairway leads to the projection room. A second stairway leads to the mezzanine.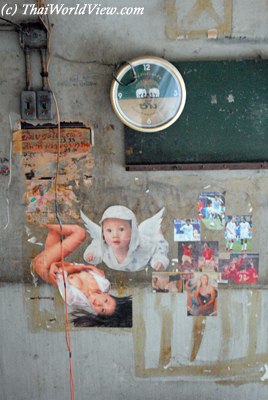 Many spiders webs are present as nobody goes anymore in the former projection room. A few naked women pictures remains stuck on the walls.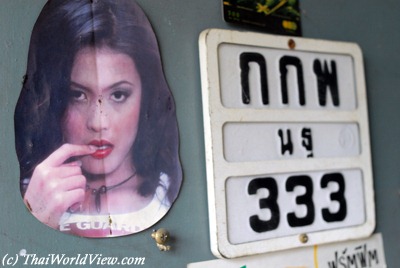 An old picture of actress Duangcheewan Komolsen can still be seen. She was famous for sexy pictures in Thailand. She was Thailand representative at Miss World in

1976

and was miss Thailand in

1976

.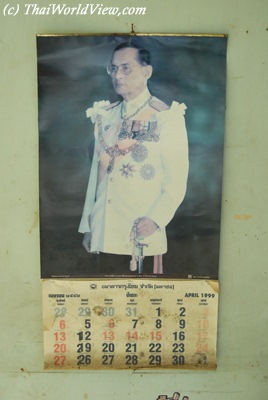 An old calendar with a poster of the Thai King Rama IX from year

1999

is still hanged on the wall.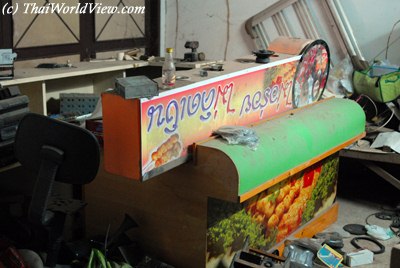 In the backstage of the theater, it is quite messy with some old counters and various items stored there.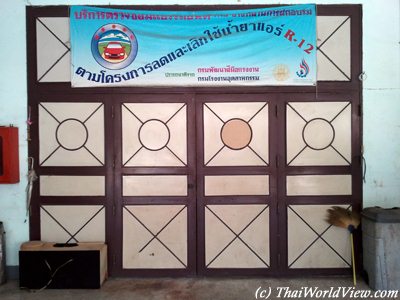 Nakhon Pathom's theater Phet Ekasem -

โรงหนังเพรชเกษม

is a great building well hidden near Phra Pathom Chedi.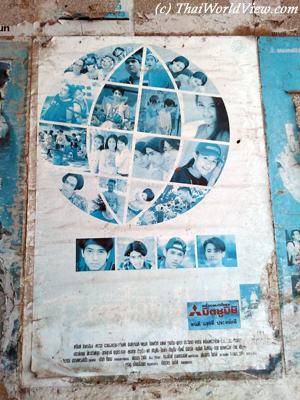 A movie poster outside Phet Ekasem theater is half washed away by the sun. It should be a teen movie from decade 1990s.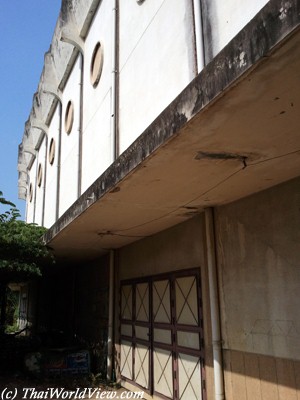 Nowadays the upstairs part is used as additional storage by the garage. The theater orchestra remains empty and is quite dark.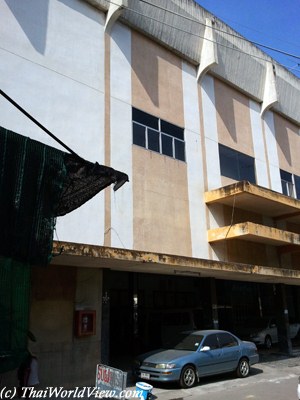 Phet Ekasem theater architecture is really characteristic of old standalone theaters during decades 1960s~1970s. Such buildings are seldom seen nowadays as many of them are now destroyed and put out of business by multi screen complexes in malls.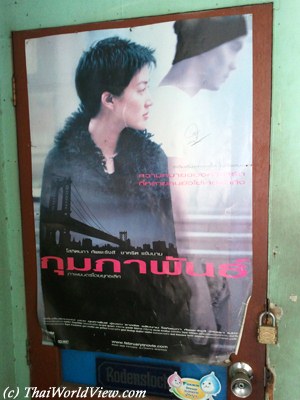 Thai movie

กุมภาพันธ์

released in year

2003

is certainly one of the last Thai movies shown in Phet Ekasem theater.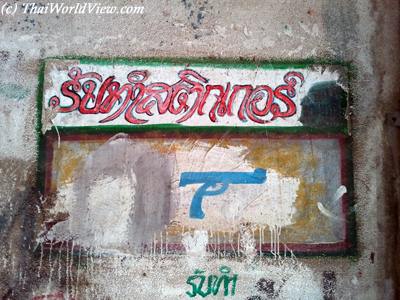 Such theater or

โรงหนังชั้น 2

in Bangkok or province could host from a few hundreds to one thousand five hundreds people. They were located near markets or bus terminal.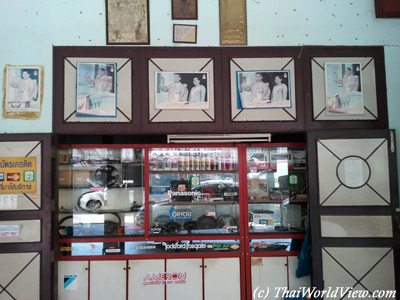 At least Phet Ekasem theater was not transformed in another parking and destroyed. Despite it is not acting as theater anymore, the old building can still be seen in Nakhon Pathom.
The theater was finally destroyed in April 2018.
---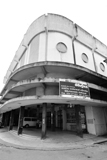 ---
---