THAI FILM ARCHIVE
Increase or decrease font size for easier reading : A+ A-
The Thai Film Archive or หอภาพยนตร์ (องค์การมหาชน) includes a Film Museum at the compound in Salaya.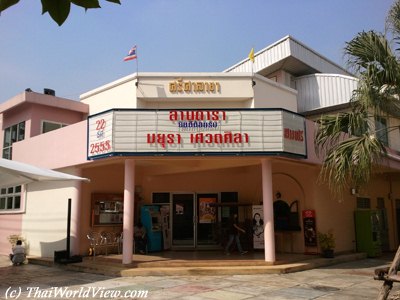 In front of Thai film Archive, Thai movies stars made their 'hand and foot print' on the concrete ground (

พิมพ์มือ-เท้า บนลานดารา

).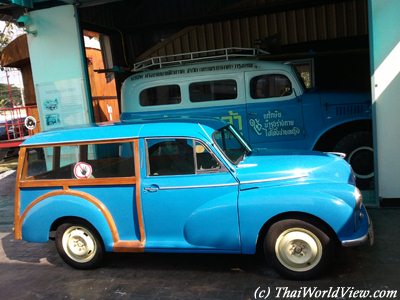 After World War II, such car selling medicine (

รถฉายหนังขายยา

) were roaming in Thai provinces. They were projecting movies in remote villages and were selling medicine during breaks. They remained popular until year

1977

when television sets started to spread all over Thailand.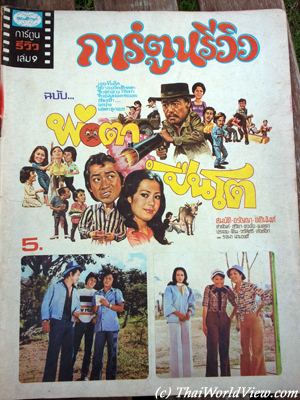 For monthy events such as Thai stars 'hand and foot print' ceremony, many fans are coming to exchange pictures, posters and stories about their stars. It is a great opportunity to meet old ThaiFilm fans community and discuss, exchange latest news, latest findings.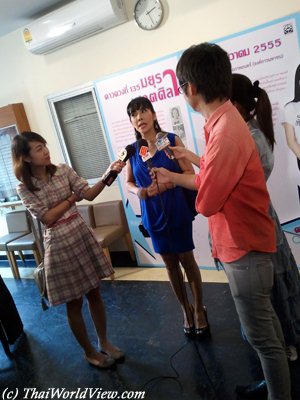 In

December 2012

, Thai actress Mayura Thanabutr (

มยุรา ธนะบุตร

) was present for such event.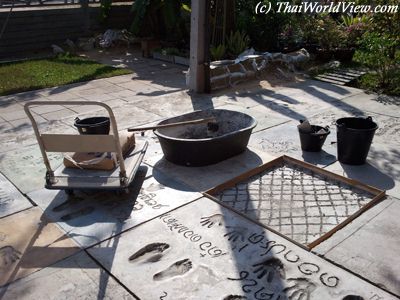 Same as Hong Kong or USA, Thailand also has a hall of fame (

ลานดารา

) with hand and foot prints of major actor/actress.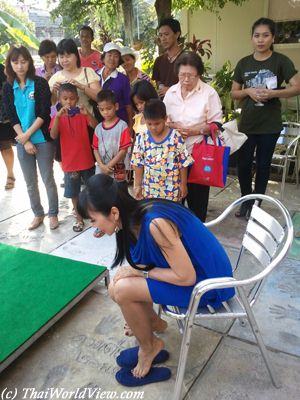 Sunny day at National Thai Film Archive in Salaya, Nakhon Pathom province, to see Thai actress Mayura Thanabutr doing 'hand and foot print' ceremony.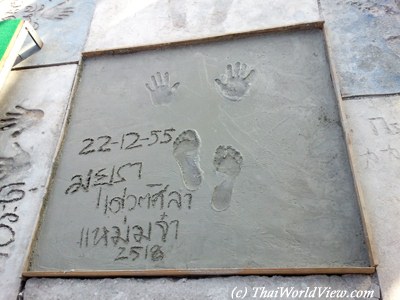 Mayura's plate is near the one of veteran actor Sombat Methanee with who she co-starred in her first movie called

แหม่มจ๋า

(1975).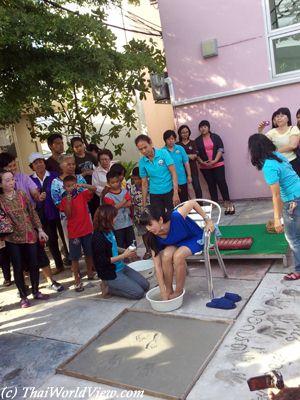 Thai veteran actress Mayura Thanabutr (

มยุรา ธนะบุตร

) is still well known as she hosts popular TV shows.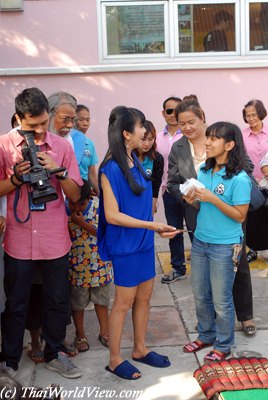 Mayura has been an actress since year 1975 and has played in many famous Thai movies such as

สวยไม่สร่าง

,

สิงห์รถบรรทุก

,

จากครูด้วยดวงใจ

,

รักครั้งสุดท้าย

,

แก้วขนเหล็ก

.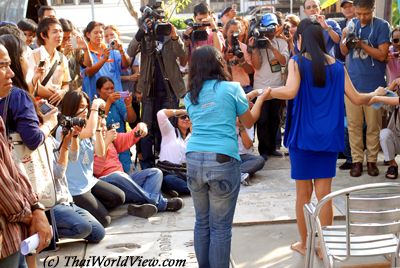 Thai movie

แหม่มจ๋า

(1975) with Mayura Thanabutr was shown at 1 PM at Thai Film Archive.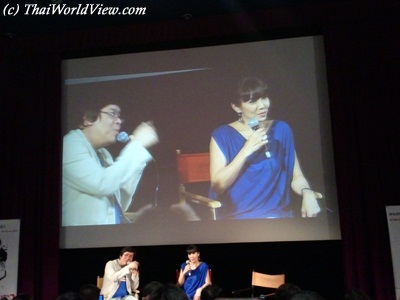 The day ended up with a live interview talking about her various movies and her life. It was a funny and interactive session with the audience.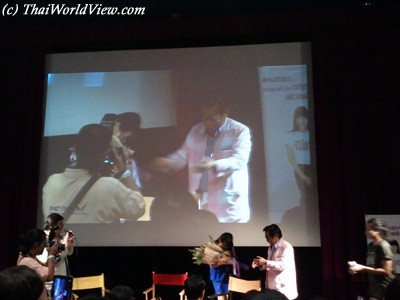 The big surprise of the day at Thai Film Archive was the presence of film veteran director Dokdin Kanyaman (

ดอกดิน กัญญามาล

).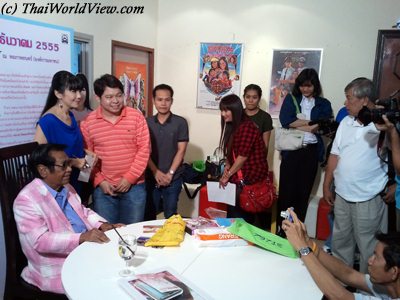 The day ends up cheerfully with posters signatures and pictures with Dokdin Kanyaman (born in year 1924!) and with Mayura Thanabutr.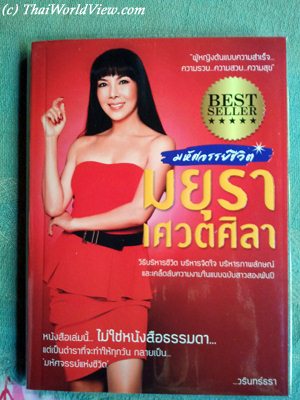 This is the new book of Mayura (

มยุรา

). It is already a best seller book per Thai standards. It would be interesting to read the sections related to her movies with director Dokdin Kanyaman. 150 baht!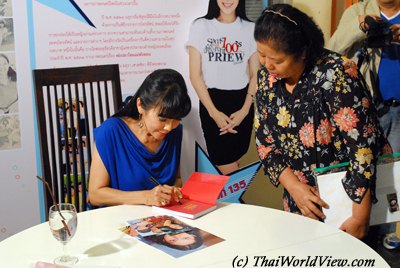 When comparing to Petchara Chaowrat, Mayura Thanabutr couldn't cry properly in movies. So Dokdin decided to use and to promote her as a naughty (

ทะลึ่ง

) and tricky (

ขี้โกง นิดหน่อย

) character. She was selected before another future star called Jarunee Jarunee Sooksawad. Dokdin's movies are always funny movies targeted as entertainment for the whole family.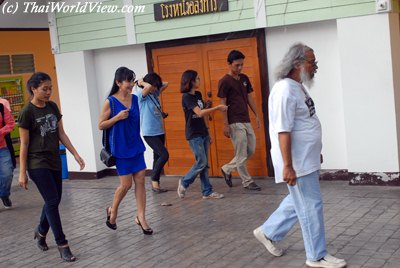 As she was only 17 years when starting playing movies, her mum was waiting for her every day. Her career was stopped a while after a car accident when going back home at nighttime. She couldn't have any baby after this accident. She has married a parliamentary deputy's son.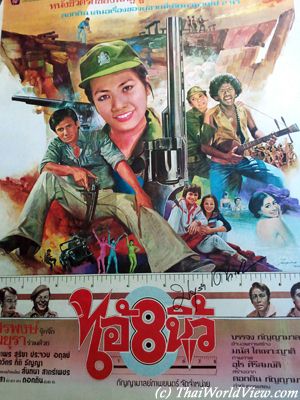 Her mum protected her as she was only 17 years old when playing her first movie and she was impressed by Thai superstar Sombat Methanee. Dokdin Kanyaman was a good teacher for her as he was showing by acting and not only by words.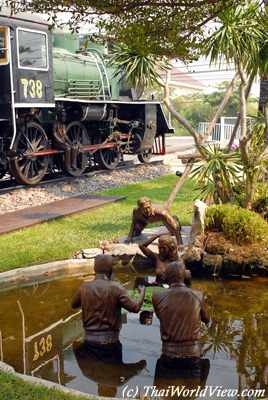 Such events happen regularly at the Thai Film Archive. Details can be found on their website.
---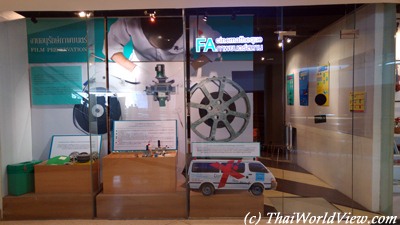 Thai Film Archive has also a small shop in Bangkok. It is located in the Bangkok Art and Culture Centre.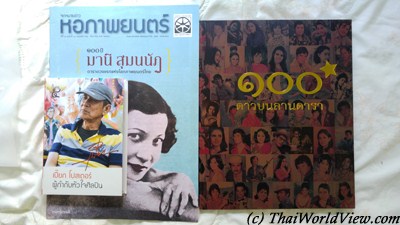 Some small expositions do happen there. It is possible to buy Thai cinema books inside this shop.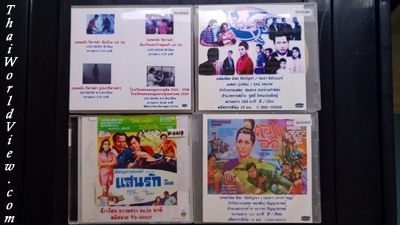 Movies can only be watched in Cherd Songsri library and Mediatheque located in Nakhon Pathom. It opened in

year 2009

. It will take time to upgrade the system and workflow in order to be able to see movies from a server and no longer through individual DVD.
---
---
---