THAI TELEMOVIES
Increase or decrease font size for easier reading : A+ A-
Many Thai companies such as RS Promotion, GMM Grammy, ST Video release movies produced strictly for VCD and DVD players during decade 2000s. This business has grown due to the strong demand for Thai movies.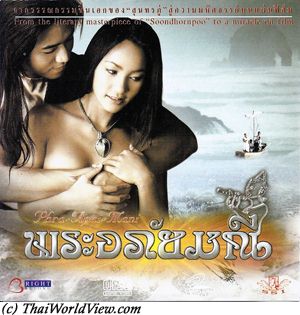 Due to some struggles, the producer of the movie "Pra-A-Paimanee" couldn't find screen space due to business conflicts. So the company has turned to the CD format. More than 800,000 copies of "Pra-A-Paimanee" were sold. This success kicked off the trend.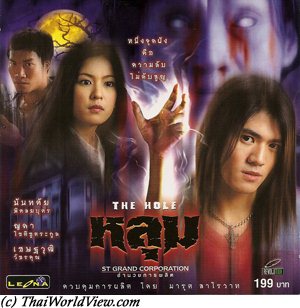 Many telemovies are related to horror story plots.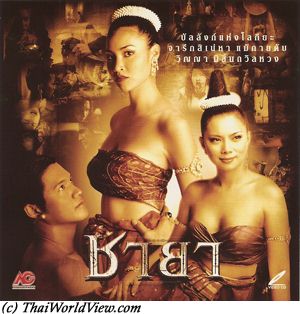 Telemovie plots are less complicated. They are simple and easy to understand.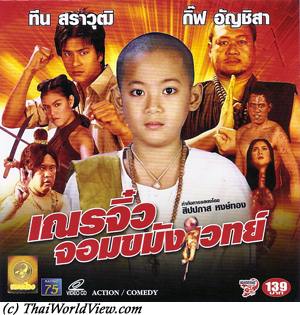 The booming telemovie industry is partly a result of multiplex culture, which tends to screen one big movie in more than half the theatres. Also the average duration of a screening has been reduced to three weeks.
It is an unknown secret that in Bangkok many pirated Video CD are available for sale. Often bad copies are sold, i.e. the pirate has shot with a camcorder during a movie projection. If the Thai film "Nang Nak" has not surpassed the American movie "Titanic", it is due to illegal copies. During the second week after the movie was released in cinema, illegal copies were already available for 150 baht.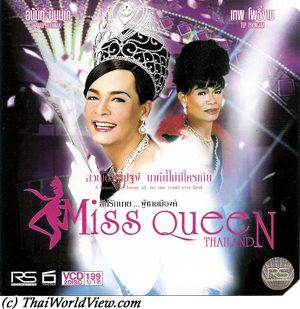 Tele-Movie is celebrating its breakthrough with 'Miss Queen Thailand', a comedy about tranvestite beauties, which has sold 200,000 copies in just two months in year

2003

.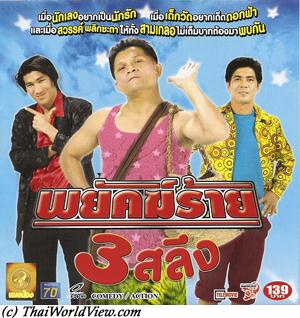 Most telemovies are comedies, investigations, mysteries and romances.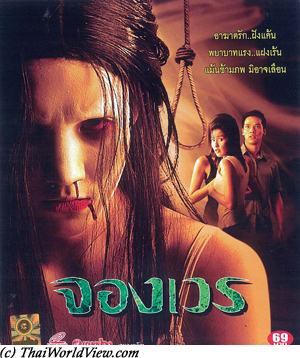 Many telemovies are related to terrifying plots. Recent telemovies use stars from Thai TV series or "LAKHON" (

ละคร

) to attract more viewers.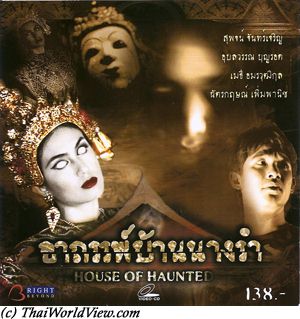 Telemovies carry an average cost of Bt5 million per production, compared to Bt25 million for a cinematic release. The producers don't have to compete with the US movies for the limited spaces in cinema multiplexes.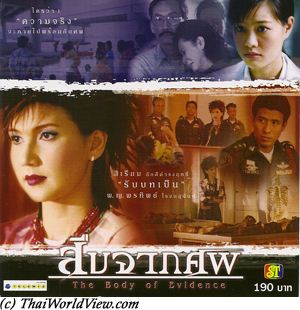 The recent renaissance of Thai cinema laid the foundation for the advent of Thai telemovies.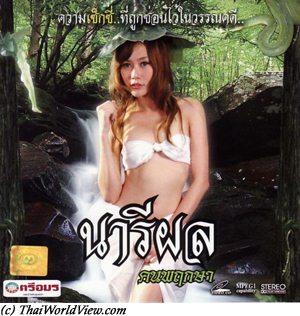 Many telemovies put the stress on a light erotic content and a suggestive cover.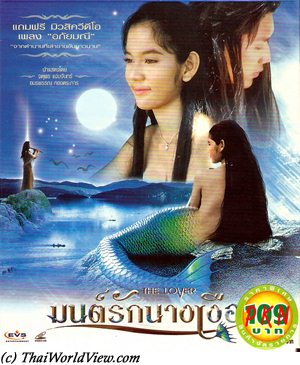 Many erotic telemovies are sexy remakes of famous Thai movies such as

ขวัญเรียม

,

ขุนแผน

or based on Thai folkore feminine personages (

นารีผล

,

พระอภัยมณี

,

กินรี

).
---
VHS telemovies were popular during decade 1990s and beginning of decade 2000s. They were then replaced by telemovies on VCD format.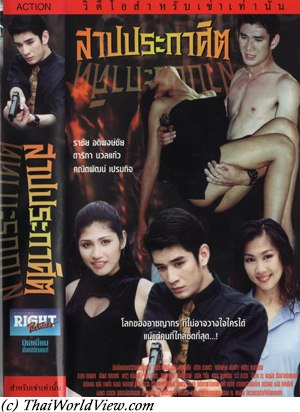 Telemovies on VHS format such as

สาปประกาศิต

last around 1h10mn to 1h20mn.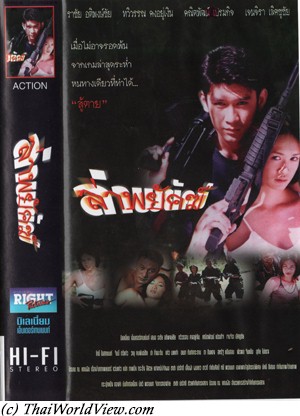 Telemovies on VHS format such as

ล่าพยัคฆ์

include sexy scenes. Sometimes sexy scenes were censored so the telemovie only lasts one hour. Sometimes the sexy scenes were not censored.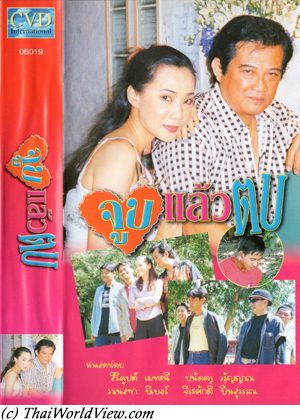 Telemovies on VHS format such as

จูบแล้วตบ

were comedy telemovies. Thriller, murder enquiry, horror, action, drama were popular plots for VHS telemovies.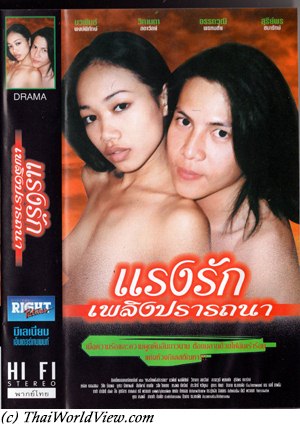 Telemovies on VHS format such as

แรงรัก เพลิงปรารถนา

were dubbed as it is cheaper to shoot telemovies and perfect voices can be added during the post production phase.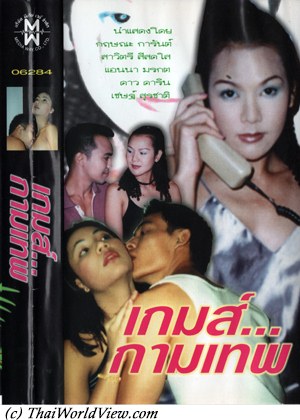 Telemovies on VHS format such as

เกมส์...กามเทพ

have always a sharp and colorful picture as they are newly shot movies.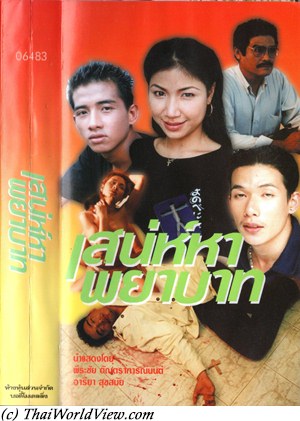 Telemovies on VHS format such as

เสน่หาพยาบาท

were featuring unknown actors and actresses. Telemovies had limited budget.
---
---