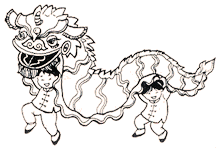 TAXI
Taxi provides a convenient personalized point-to-point transport service. At present there are 18138 taxis in Hong Kong, of which 15250 are urban taxis, 238 are New Territories taxis and 50 are Lantau island taxis. The average daily taxi passengers are about 1 million.
At the end of 2004 over 99% of the taxis have been converted into LPG vehicles.

taxi
Urban taxis (red) serve all destinations throughout Hong Kong including the airport except Tung Chung Road and roads in south Lantau. New Territories taxis (green) serve only the New Territories. Lantau taxis (blue) serve all destinations in Lantau and the airport.
---