WAT TAI WO
Increase or decrease font size for easier reading : A+ A-
Wat Tai Wo is located in Tai Po District. This district covers the areas of Tai Po, Tai Po Kau, Ting Kok, Plover Cove and the northern part of Sai Kung Peninsula on both shores of Tolo Channel.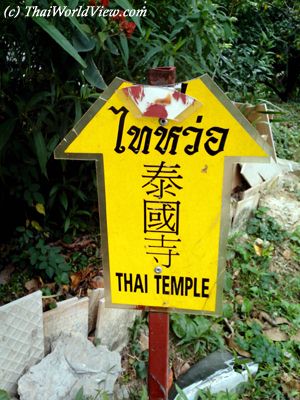 A journey to Wat Tai Wo is worth as this Thai Buddhist temple is located on a hill inside the jungle.
There are a few Thai Buddhist temples in Hong Kong but the most authentic and beautiful one is located in Tai Po district. It is called Wat Mekthumvanaram or Wat Tai Wo.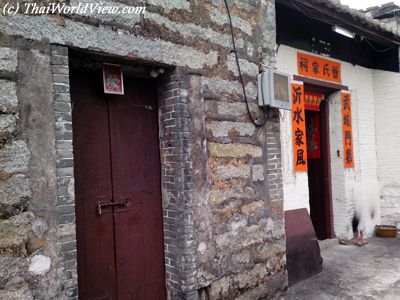 To reach Wat Mekthumvanaram, visitors shall take MTR train up to Tai Wo station then go through Shek Kwu Lung village.
The journey takes around 45 minutes. It allows wandering through local villages and a small path along hills.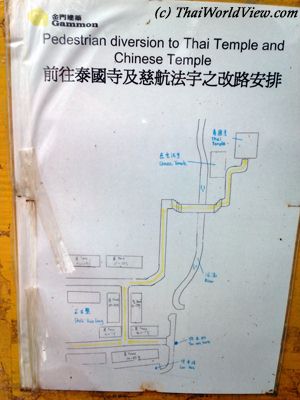 Due to highway extension, i.e. new exit and additional bridge, a temporary pedestrial diversion to the Thai temple has been put in place.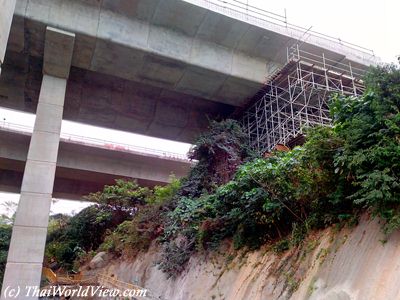 The area is quite unknown and remote as it separated from Tai Wo by the highway going to China.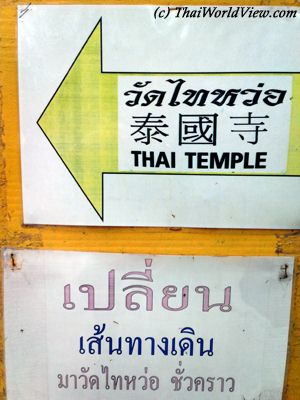 Wat Mekthumvanaram is a remote Thai forest temple located in Tai Po district close to Tai Wo MTR station.



Fly there with Google Earth
The full address is วัดเมฆธรรมวนาราม (ไทหว่อ) 51 Pun Chun Yuen Tsuen, Tai Po, N.T, Hong Kong. Tel is 2653 6758.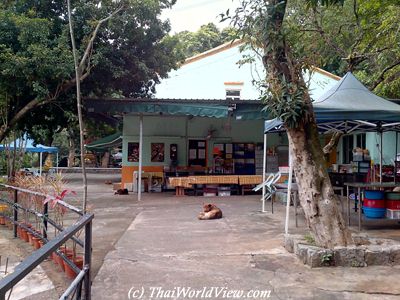 Wat Mekthumvanaram is also called Wat Mak Tham Vanaram depending who is doing the translation from Thai characters to Latin characters!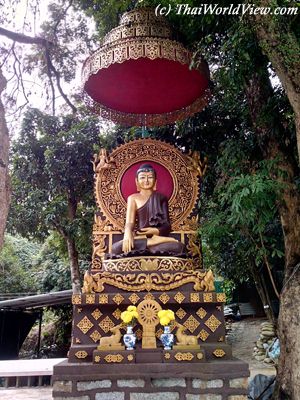 Wat Mekthumvanaram has received the congratulations from the Thai Royal family as it was a very difficult task to bring all materials into the jungle to the top of the hill in order to build the various structures.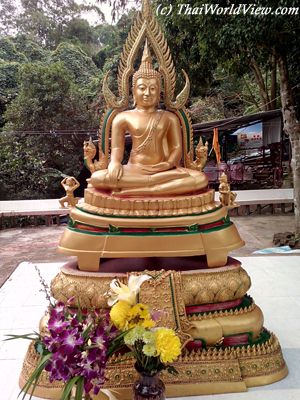 Wat Mekthumvanaram is located on top of a hill inside the jungle. It is definitely worth a visit. Monks or Buddhist faithfuls offer genuine hospitality and a warm coffee to any visitors.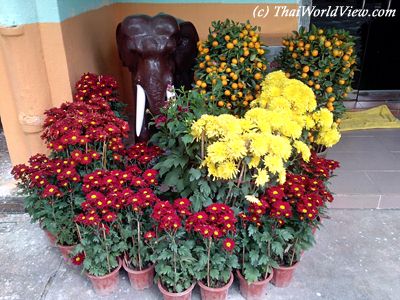 Wat Mekthumvanaram chapel contains a huge sitting Buddha. All visitors come to pay respect to Buddha in this chapel.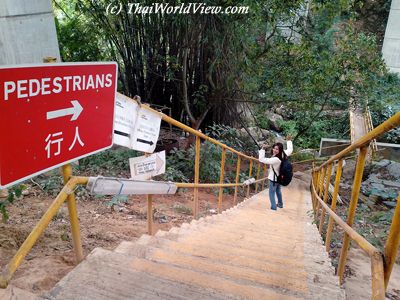 Due to the ongoing work of the new bridge, the original path climbing the hill was closed. A temporary deviation was built.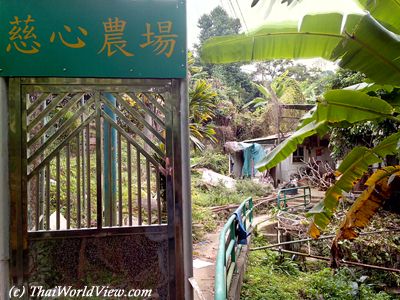 Both front and back access doors to a Chinese temple were also closed. Virulent mosquitoes were here to ensure travelers go away promply!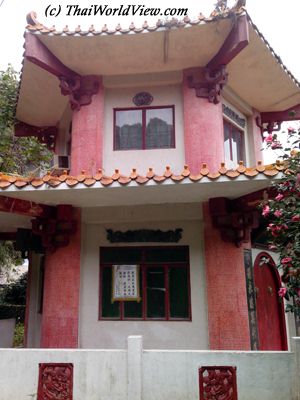 Along the way through the temporary deviation, a Chinese pavilion and a Chinese temple can be seen. The Chinese pavilion is closed.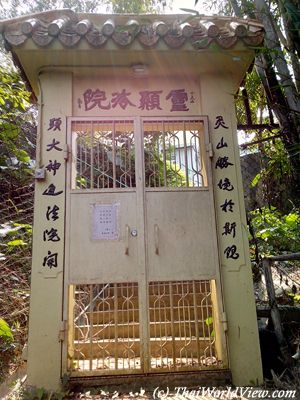 Nice door to the Chinese temple but it is unfortunately closed.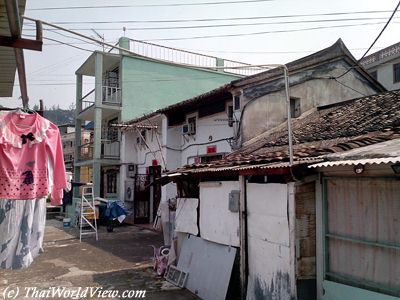 Shek Kwu Lung village still features many old Chinese traditional houses. Some signs indicate the way to go to the Thai temple.
---
---
comments powered by

Disqus
---