KING'S BIRTHDAY
Increase or decrease font size for easier reading : A+ A-
The 5th December is His Majesty the King Bhumibol Adulyadej's birthday or วันเฉลิมพระชนมพรรษา พระบาทสมเด็จพระเจ้าอยู่หัว in Thai language. This public holiday is celebrated nationwide in Thailand as Father's Day ("WAN PHO HENG CHAT" - วันพ่อแห่งชาติ). The King is considered as the father of all Thai people.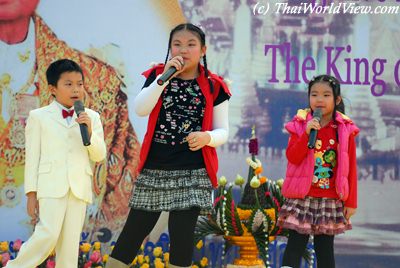 The King's birthday is also a very important day for all Thai communities outside Thailand.



Fly there with Google Earth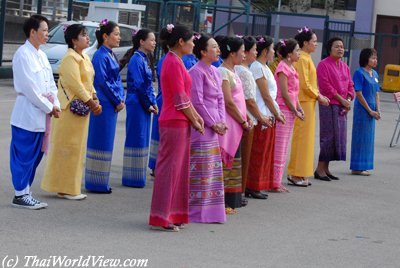 In Hong Kong, the Thai community organises a yearly show with cultural performances on the Sunday closest to 5th December.
In Thailand every year in December, huge portraits of His Majesty are raised in temples, administrative buildings, schools, houses, shops by individual people and organizations.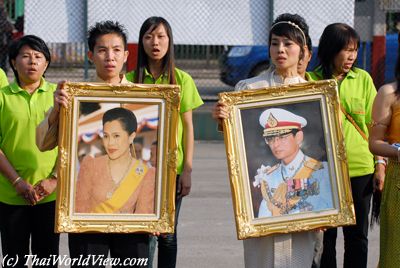 In Hong Kong during the cultural show, performers carry and display portraits of HM The King of Thailand. They all sing the Thai national anthem.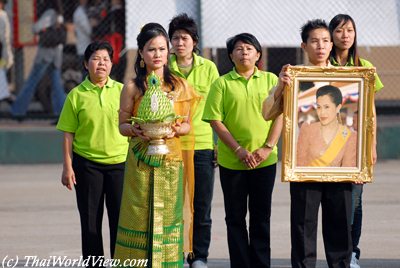 During the cultural show, performers also carry and display portraits of HM The Queen of Thailand.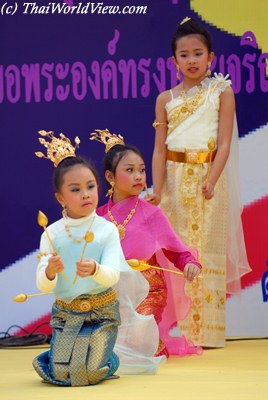 On King's birthday, many cultural performances are organized. Children gracefully dance and wear traditional Thai clothes.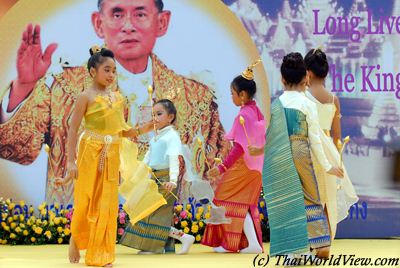 Some officials from the Thai consulate in Hong Kong also join this important event for the Thai community.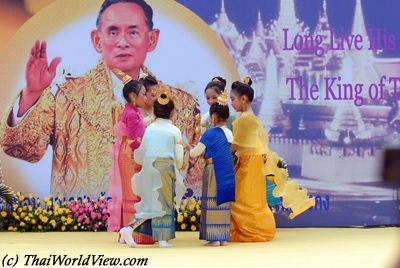 Panels wishing a long life to the King of Thailand ("SONG PHRA CHAROEUN" -

ทรงพระเจริญ

).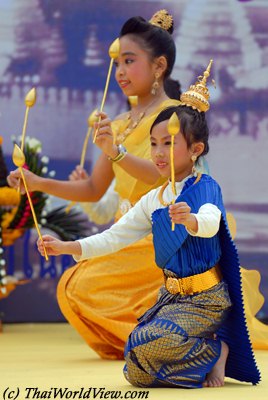 During that day, tear drops can often be seen from Thai people missing their home country and their King.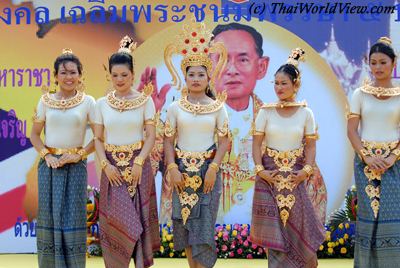 Various performances including dances, small plays or poems, highlighting the King actions towards to the Thai people, are featured.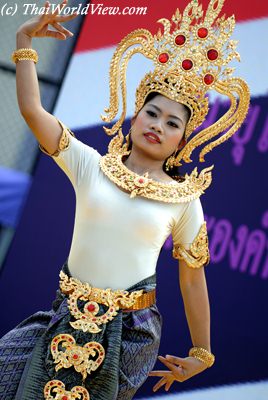 Gracious Thai dances are always a big hit with local Chinese Kowloon City residents or foreign visitors.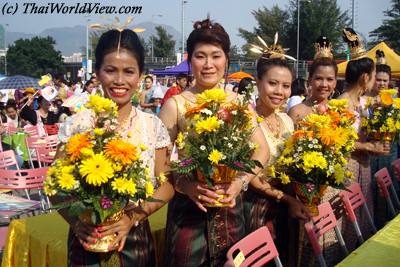 Yellow is the colour Thai people traditionally associate with Monday, the day of the week when the King was born in 1927, when Thailand was still the kingdom of Siam.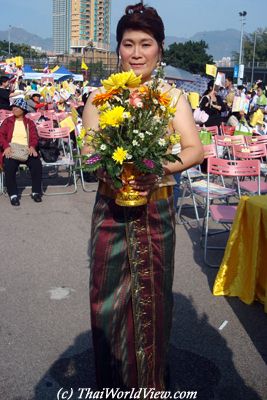 Yellow flowers are offered and displayed under the King's huge portrait.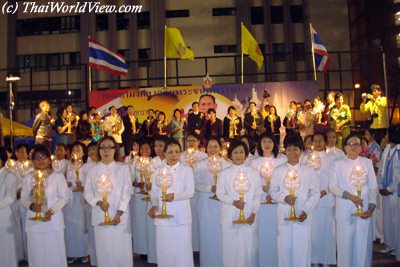 In honor to the King, Thai people lit some specific candles (

จุดเทียนถวายพระพร

). On that day, most people wear yellow or white clothes.
On father's day or mother's day, such items (

พานพุ่ม

) are displayed in front of the King or Queen's pictures.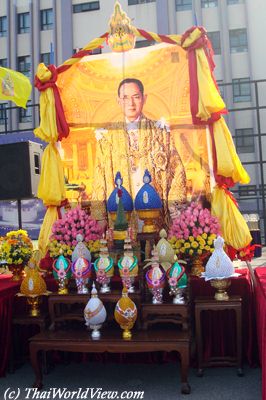 "PHAN PHUM" items (

พานพุ่ม

) are used to pay respect to the King and to the Queen. It is a Royal way to wish good health and merit (

บารมี

).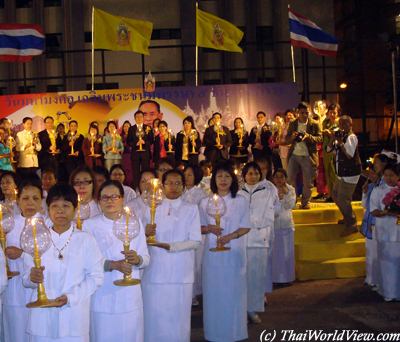 Those specific candles, called "TIEN CHAI" (

เทียนชัย

), are auspicious candles.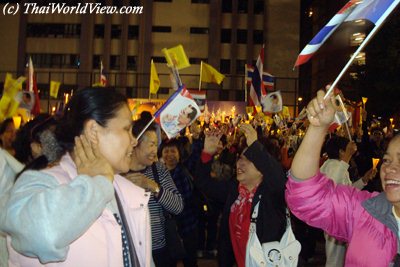 Thai people wave the Thai flag (

ธงไตรรงค์

) happily in order to wish happy birthday to the King of Thailand.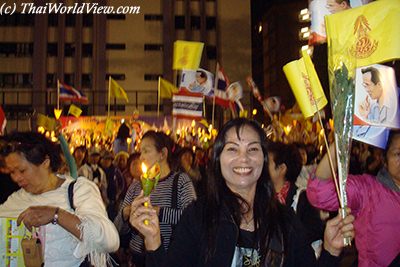 The Buddhist flag is yellow-orange. The Dharma wheel is drawn on it. The Thai flag ("THONG TRAI RONG" -

ธงไตรรงค์

) symbolises the monarchy (blue color), the nation (red color) and the Buddhism (white color).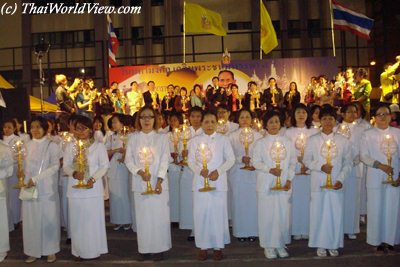 On the 5th december early morning time, Thai Buddhist people go to temple and make offerings to monks as usual. In Hong Kong a "candlelight vigil" is organized.
---
---
comments powered by

Disqus
---