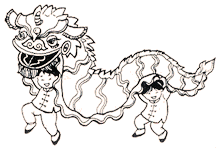 TAI O
Lantau island is the biggest island in Hong Kong SAR. It includes famous places such as the world's largest, seated, outdoor bronze Buddha, Hong Kong airport, Disneyland resort, rural town Mui Wo and traditional Tai O village.
Tai O is a popular tourist spot on Lantau Island because of its unique culture and heritage, fishing village character and natural environment.

Fly there

with

Google Earth

Tai O
| | |
| --- | --- |
| Tai O is a fishing town located in the northwest of Lantau Island and is more than three centuries old. | |
| | Tai O |
Tai O is a must place to visit for people coming to Lantau island.
Oversas and local tourists come to visit Tai O for its several hundred stilt houses.

Tai O
| | |
| --- | --- |
| Tai O retains most of its historical setting such as waterways, stilt houses and fishing boats and it is famous for its fishing village scenery. | |
| | Tai O |
The former power station in Tai O village was built in year 1966.

Tai O
| | |
| --- | --- |
| Tai O, western Lantau's largest settlement, is sometimes called the Venice of the East. | |
| | Tai O |
The fishing village settlement is probably the most important feature, making Tai O attractive to local and international visitors.

Tai O
| | |
| --- | --- |
| Tai O is well known for its fishing village scenery. Most of Tai O's historical settings such as waterways, stilted houses and fishing boats have been preserved. | |
| | Tai O |
Tai O's biggest part is located on an island. There are two small bridges allowing to cross and reach the island.

Tai O
| | |
| --- | --- |
| Tai O is famous for its dried salted fishes for sales. It is also famous for its pink dolphins (actually white). The potential extension of the airport for a third runway and the construction of the bridge HK - Macau are big concerns of those pink dolphins survival. | |
| | Tai O |
In Tai O, there are some boat trips to discover pink dolphins animals since a few years.

Tai O
| | |
| --- | --- |
| To get to Tai O, a few ways are possible. One way is to take the ferry from the Outerlying Island ferry pier to Lantau in Mui Wo and then catch the bus to Tai O. Another way is to go to Tung Chung by MTR and then take the bus 11 to Tai O. | |
| | Tai O |
In Tai O fishing village, there are around 4000 residents or Tankas.

Tai O
| | |
| --- | --- |
| Some toilets in local stilt houses are still in basic but charming condition. | |
| | Tai O |
It is always a pleasure to wander around Tai O village. Two days are necessary to discover all remote houses and hidden Chinese temples.

Tai O
| | |
| --- | --- |
| During summer, it is very frequent to see seafood drying on the streets in Tai O village. | |
| | Tai O |
A way to go back from Tai O is also to take the ferry Tai O - Tung Chung. In the background, a Chinese opera theater can be seen. It is built temporary during Hau Wong yearly festival.

Tai O
| | |
| --- | --- |
| The view when approaching Tung Chung by ferry is impressive as it features the huge towers built in Tung Chung new town. | |
| | Tai O |
Tai O is refreshing visit far from the cityscape of Hong Kong and offer stunning views on surrounding mountains in Lantau. A specific net is here placed to catch fishes.

Tai O
| | |
| --- | --- |
| One of numerous old houses that can be seen when wandering around the South part of Tai O village. | |
| | Tai O |
---
| | | | | |
| --- | --- | --- | --- | --- |
| Click to see more pictures | | | | |
---
comments powered by
---