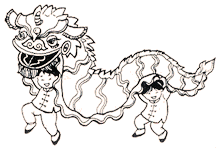 YUEN LONG
Yuen Long is situated in the northwest of the New Territories in a large alluvial plain surrounded by hills on three sides. The district covers Ping Shan Heung, Ha Tsuen Heung, Kam Tin Heung, Pat Heung, San Tin Heung, Shap Pat Heung, Yuen Long Town and Tin Shui Wai. Nam Sang Wai is one of the best hidden secret of Yuen Long.
Indigenous male inhabitants have inalienable rights to build on their village plots and are able to capitalize on their rights to build a village house under the Small House Policy.

Fly there

with

Google Earth

Ping Shan Fui Sha Wai village
Yuen Long a melting pot of world cuisines and traditional village basin food.
| | |
| --- | --- |
| Ping Shan Fui Sha Wa is a traditional walled village in Yuen Long district. | |
| | Ping Shan Fui Sha Wai village |
Yuen Long has retained its traditional rural features as well as having developed as a modern new town with over 400 000 residents.

Ping Shan Fui Sha Wai village
| | |
| --- | --- |
| Today, there is still exist a number of traditional constructions in Yuen Long. | |
| | Ping Shan Fui Sha Wai village |
In New Territories, through rice is no longer grown, traditional villages can still be found, lineage and clan organisation still exits, ancestor worship is still observed.

Ancestor altar
Colorful temple festivals, with Cantonese opera performances, are still performed.
| | |
| --- | --- |
| The traditional ways of South Chinese rural life has been retained longer in New Territories than elsewhere. | |
| | Ping Shan Fui Sha Wai village |
---
The only public transport to Nam Sang Wai is a "Sampan", a small rowing boat that ferries the villagers across the Shan Pui River. It is just near the entrance to Shan Pui Tsuen village.

Fly there

with

Google Earth

Shan Pui Tsuen
| | |
| --- | --- |
| Shan Pui Tsuen village still contains many old traditional Chinese houses. Some are inhabited, some are empty. | |
| | Shan Pui Tsuen |
The village was built within the old stone walls of a fortified village so the alleys are narrow and dark.

Shan Pui Tsuen
| | |
| --- | --- |
| Normally, traditional Chinese villages have an ancestor hall or clan hall to worship and pay respect to ancestors. Lineage rituals and banquets are held in full view of the ancestor tablets. | |
| | Ancestor hall at Shan Pui Tsuen |
This ancestor hall contains the memorial soul tablets of the generations of ancestors. The soul tablets are inscribed with details of the deceased.

Ancestor hall at Shan Pui Tsuen
| | |
| --- | --- |
| The earth god of the "head" of a village guarded the "head" of the village, and his counterpart of the "tail" of the village guarded the "tail" of the village. | |
| | Earth god at Shan Pui Tsuen |
---
comments powered by
---