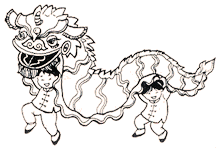 SAI KUNG
Embracing much of the New Territories' eastern seaboard, Sai Kung district is one of Hong Kong's wildest district with sandy bays and big protected country parks.
High Island Reservoir is the largest reservoir in the territory, and the grandest man-made construction within the park.

Fly there

with

Google Earth

High Island Reservoir
Sai Kung East Country Park is a 4477 hectare country park in Sai Kung Peninsula in Hong Kong. It opened in

year 1978

.

Sai Kung East Country Park
Scenic spots within Sai Kung East Country Park are numerous. It includes the most famous beaches of Hong Kong, i.e. Sai Wan, Ham Tin, Tai Long, Tung Wan.

Sai Kung East Country Park
Other attractions are Po Pin Chau, Long Ke Wan, Luk Wu, Long Harbour, Sharp Peak and Chek Keng. There is a wide choice of country trails.
To go to Sai Wan beach, travellers take either a bus or mini bus from Choi Hung MTR station to Sai Kung, then followed by taxi to Sai Wan Pavillion.

Fly there

with

Google Earth

Sai Wan beach
Then travellers walk one hour to Sai Wan, which is a relatively undisturbed beach where they can spend a relaxing afternoon. It is possible to continue the path towards Tai Long Wan beach.

Sai Wan beach
| | |
| --- | --- |
| Sai Wan is one of Sai Kung East best scenic spots. There is an option to pitch a tent onto the sand on the beach. The panoramic view of the shoreline and off-shore islands is amazing. | |
| | Sai Wan beach |
Privately hired junks drop anchor at Sai Wan and their passengers head to the beach in smaller craft.

Sai Wan beach
| | |
| --- | --- |
| Most people reduce Hong Kong Special Administrative Region only as Hong Kong island covered with highrise buildings. Few people know that ong Kong Special Administrative Region has also pristine beaches. | |
| | Sai Wan beach |
Few people are coming to Sai Wan beach as it is required a long trip but it is worth the hike!

Sai Wan beach
| | |
| --- | --- |
| No shark net on Sai Wan beach and also no lifeguard service. Currents can be more of a problem as there have been deaths here. | |
| | Sai Wan beach |
Sai Wan beach is a pristine beach with its seasonal lagoon, marine and riverine sands.

Sai Wan beach
| | |
| --- | --- |
| In Sai Wan village, it is possible to find accommodation by renting a village house during the week-end. | |
| | Sai Wan village |
Noodles, fried rice and hot and cold drinks are available from the modest, reasonably priced cafes on Tai Long Sai Wan. Friendly owners are always ready for a chat.

Sai Wan village
| | |
| --- | --- |
| Sai Wan Village is a hotspot for hiking and along the Stage Two of MacLehose Trail. There are a few stores providing supplies and advices for hikers. | |
| | Sai Wan village |
---
| | | |
| --- | --- | --- |
| Click to see more pictures | | |
---
comments powered by
---