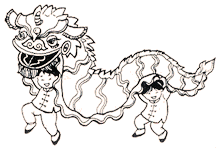 TO KWA WAN
To Kwa Wan has evolved from an industrial district into a residential area.
The majority of units in Grand Waterfront enjoy different angles of harbour views towards Southeast Kowloon, Lei Yue Mun, Hung Hom, Island East or Central.

Fly there

with

Google Earth

Grand Waterfront
This district historically had height restrictions on its buildings due to the old airport presence. Recently with height restrictions removed due to their airport move to Lantau island, large new luxury apartment complexes have been going up in the neighborhood.
The removal of the airport in

1998

has also spared a vast piece of land at the northern shore of the Victoria Harbour with high potential for redevelopment.

Old Kai Tak airport
The Hong Kong and China Gas Company Limited supplies towngas to 85% Hong Kong households and also to commercial and industrial customers.

China Gas Co
| | |
| --- | --- |
| Developments in the To Kwa Wan area was long reduced due to old Hong Kong airport Kai Tak proximity. Since the airport has been relocated, new luxury high-rises are popping up and redevelopment is going on. | |
| | To Kwa Wan area |
To Kwa Wan / Ma Tau Kok shall become a mixed residential and commercial district.

Mau Tau Kok Road
This former cattle depot has been turned into the Cattle Depot Artist Village. It contains several artist studios. It also hosts exhibitions and art projects.

Fly there

with

Google Earth

Cattle Depot Artist Village
In

2001

the government converted this old slaughter house into an artist village.

Cattle Depot Artist Village
| | |
| --- | --- |
| The Hong Kong General Chamber of Commerce push for more events involving the artists and the community. | |
| | Cattle Depot Artist Village |
To Kwa Wan is one of the older districts in Hong Kong that is awaiting massive redevelopment. A new MTR station is expected to be build here.

To Kwa Wan area
Administratively, To Kwa Wan area belongs to the Kowloon City District of Kowloon.
| | |
| --- | --- |
| Construction is due to start in 2010 for the 17 km Shatin-to-Central Link. Old districts like To Kwa Wan and Kowloon City, will see a surge of redevelopment opportunities with the improved public-transport infrastructure. | |
| | To Kwa Wan area |
The Urban Renewal Authority (URA) incorporated some parts of To Kwa Wan into the urban renewal scheme due to deteriorating living environment.

To Kwa Wan area
---
---