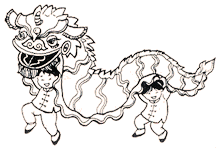 REPULSE BAY
Repulse Bay is an area in the southern part of Hong Kong Island, located in the Southern District.
The breath-taking view of Repulse Bay makes it one of the highest quality and expensive residential areas with luxurious buildings along seaside.

Fly there

with

Google Earth

Repulse Bay
| | |
| --- | --- |
| Repulse Bay is a popular base for expats. It's the coastal lifestyle that attracts many families to Repulse Bay. Many flats have sea views and the beach is easily accessible. Rents are at the high end of the scale. | |
| | Repulse Bay |
Repulse Bay offers a long and broad sandy beach with clean water, fresh sand, calm tide and gentle wave.

Repulse Bay
Repulse Bay is Hong Kong's most popular beach, often attracting over 20 000 visitors at weekends.
| | |
| --- | --- |
| The large and sandy beach has been extended recently. Both high-rise apartments and low-rise townhouses offer magnificent sea view. | |
| | Repulse Bay |
There is a park in traditional Chinese style on the beach. It includes huge images of Tin Hau (the Queen of Heaven and Protectress of Seafarers) and Goddess of Mercy, which are more than ten meters high.

Fly there

with

Google Earth

Repulse Bay
There is also a Bridge of Longevity. Every time visitors cross it, their life is extended one day.
| | |
| --- | --- |
| Repulse Bay Tin Hau temple is always flocked by mainland Chinese tourists as the two goddesses Tin Hau and Kwun Yam hold a prominent place in traditional Chinese legends. | |
| | Repulse Bay |
South Bay beach is less well-known than Repulse Bay beach but still features commodities such as fast food kiosk, BBQ area, changing room, shower facilities, bathing shed, raft.

Fly there

with

Google Earth

South Bay beach
---
| | |
| --- | --- |
| Click to see more pictures | |
---
---