SONGKRAN
Increase or decrease font size for easier reading : A+ A-
Songkran (สงกรานต์) is the most important feast for Thai people. Often called "water festival", Songkran is the ancient Thai New Year's Day happening mid-April. Nowadays the official Thai New Year's Day happens the 1st January.
---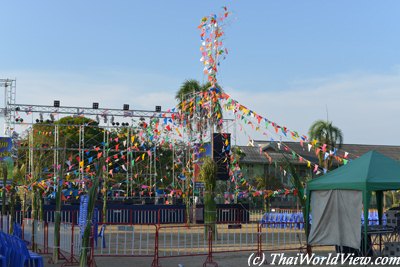 Normally the Songkran fair lasts five days. For exceptional cases, it can be shorter. In

year 2017

, it lasts only three days due to the death of Thailand's king in

year 2016

.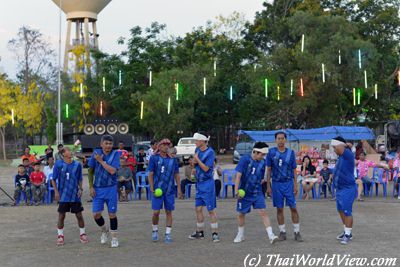 This year the Songkran fair features a Takraw (

ตะกร้อ

) game competition including Thai national team.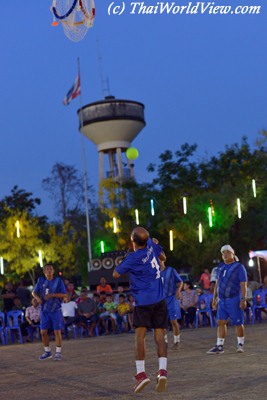 Takraw teams have to score 1500 points in twenty minutes. Score calculation is complex but it is achievable.
As usual, there is a speech from local leaders to present today events.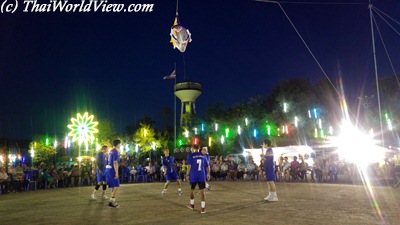 Teammates need to put the ball in a net by using either feet, hand, head or elbow.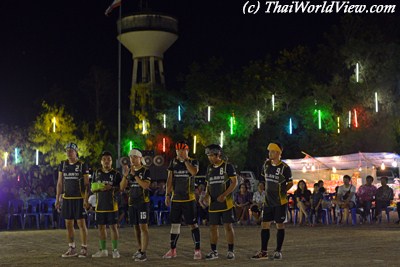 It is becoming even more difficult for Takraw teams when night time is arriving.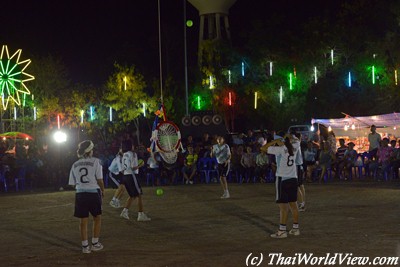 Tonight there is even a feminine Takraw team. They score as well as masculine teams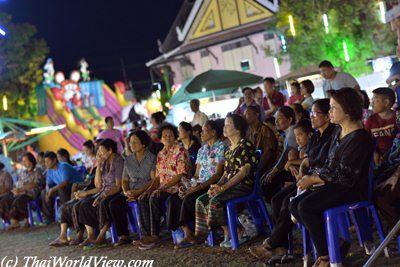 There is full audience to watch the Takraw teams tonight and see their great score achievements.
---
---
---