CHINESE NEW YEAR
Increase or decrease font size for easier reading : A+ A-
The New Year's day is usually celebrated as a family affair, a time of reunion and thanksgiving. After lighting incense sticks and sending food and prayers to the spirits of good fortune and departed relatives, comes the fun part, i.e. walking through Chinatown and watching the festivities such as lion dances, dragon procession, Chinese opera and so on...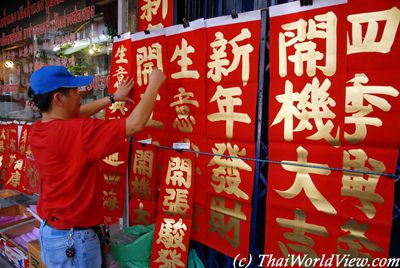 Auspicious calligraphy is expected to bring good fortune to the coming year.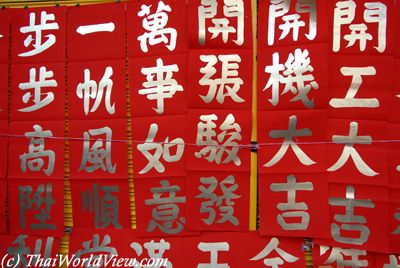 Calligraphy is an art dating back to the earliest day of history and widely practiced throughout China to this day.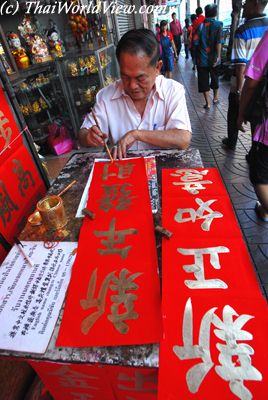 Chinese people love hanging spring couplets (red paper scrolls with special good luck poems written on them) on the walls in pairs for good luck.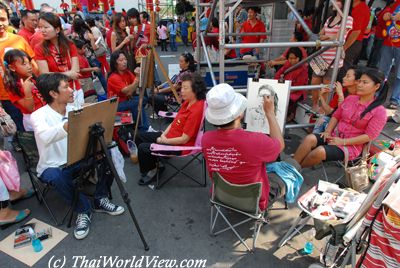 A fair is happening during the Chinese New Year festival. Activities such as portrait drawing are available.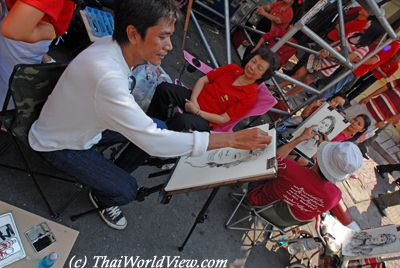 Onlookers are checking if the portrait drawings are accurate or not.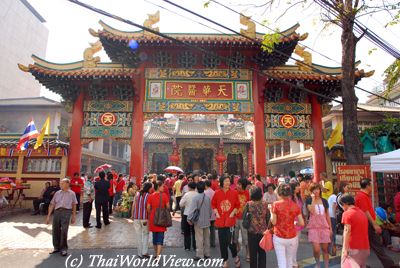 With a large portion of Thai citizens descended from Chinese ancestry, the significance of Chinese social and cultural influences in Thailand is huge.


Fly there with Google Earth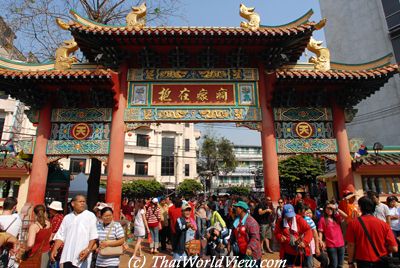 Thai-Chinese descendants nationwide are worshipping the gods and praying to their ancestors.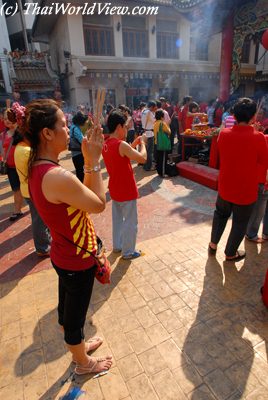 One of the most popular destinations during the Chinese New Year festival is Wat Kuan Im.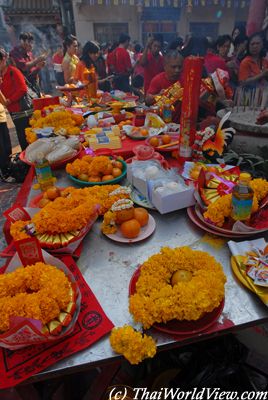 Thai people present many offerings to different shrines in Yaowarat district.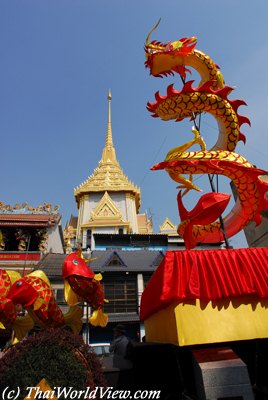 The Chinese community of Yaowarat dates back to the Rattanakosin period (

1782

) during the reign of King Rama I.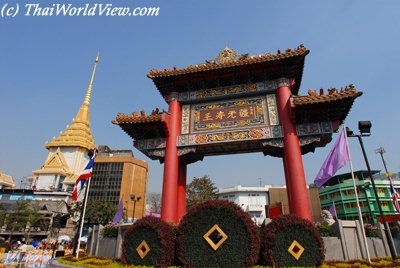 This giant Chinese arch indicates the official entrance to Yaowarat district, Bangkok's Chinatown.


Fly there with Google Earth
The red and gold plated Chalerm Phrakiat Gate was built in year 1999 to mark the sixth cycle of His Majesty the King's birthday.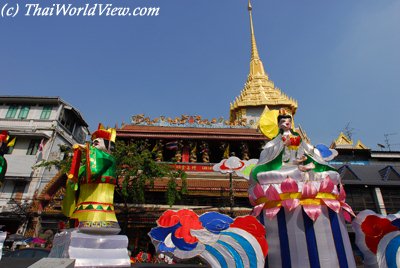 Yaowarat Chinatown's gold shops are traditionally busy during Chinese New year as it is time when gold sells well.
Yaowarat features more than one hundred gold shops along its 1.5 km stretch.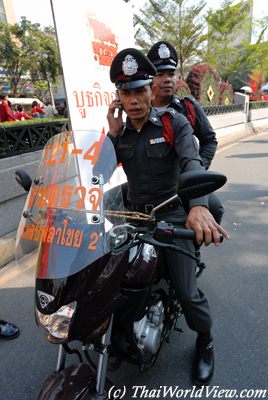 Thai police is patrolling to ensure safety during Chinese New Year festival.
---
---
comments powered by

Disqus
---