CHILDREN DAY
Increase or decrease font size for easier reading : A+ A-
The Children Day is said "WAN DEK" - วันเด็กแห่งชาติ in Thai language. Thai Children Day festivities lasts one day.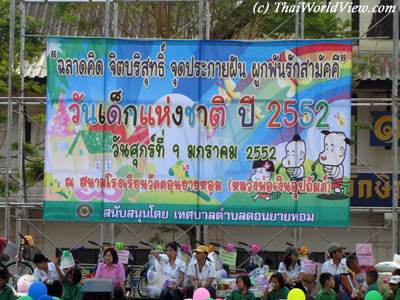 During this day, feasts organized by children happen. Children are highly respected in Thailand. In a bus, an adult often gives his seat to a child but may not give it to an elderly person. This day always happens on the second saturday of January.
In the past, movies were opening their doors and offering free movies for children on that day.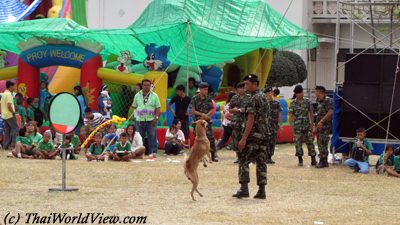 First time to have Thai Children Day was in year 1955. It was on the first Monday of October month. The idea was launched by the King of Thailand and the Thai prime minister to show that children were the most important asset of Thailand.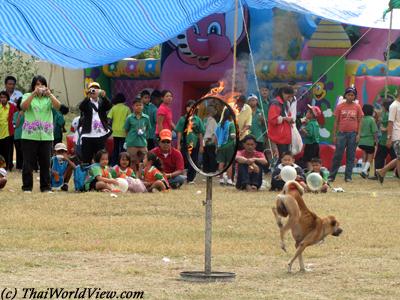 Slogan were launched such as "the children are the future of Thailand", "Smart children mean prospering country"... In year 1965, the Children Day was changed to be the second saturday of January.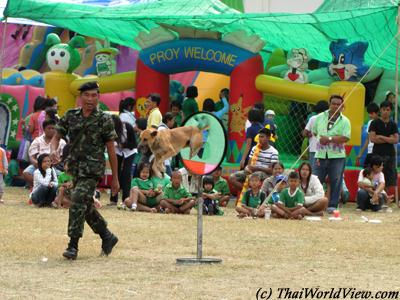 Various activities are organized depending on the school. It can be a visit to a zoo or a visit to old city such as Ayuthaya. It can be an event happening on the school compound and involving Thai army or Thai police.
On the school compound, various mobile shops are selling snacks, sweets, balloons, toys and clothes for children.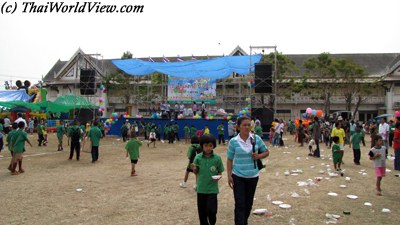 On Children Day, Thai people often replace heir Facebook profile image by a picture when they were a child.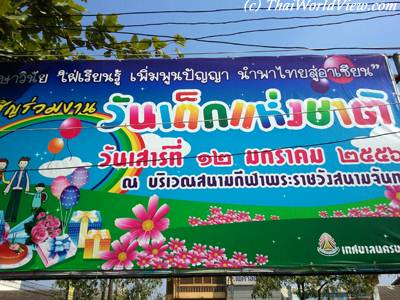 Government House or other national buildings are opened to children on that special day.
---
---
---