FUNERAL
Increase or decrease font size for easier reading : A+ A-
งานศพ or "GNAN SOP" means ceremony for deceased persons. A feast is organised to honor the deceased person. The ceremony date is scheduled by monks.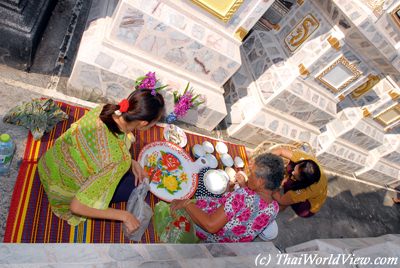 Once the body has been cremated and ashes stored in a small pagoda, regular ceremonies including giving food to deceased relative do happen.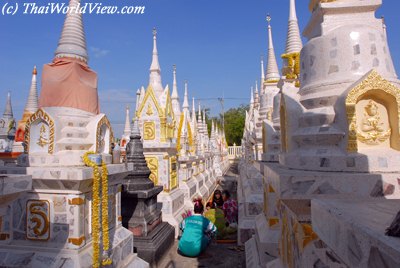 Food is offered in front of the small pagoda ("CHEDI" -

เจดีย์

) where bones and ashes are kept.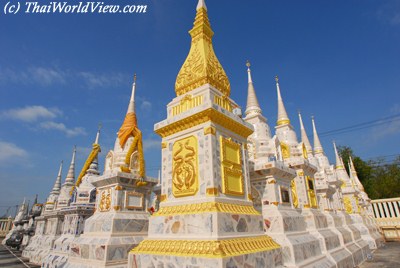 Many pagodas are present in this cemetary located inside the compound of a Buddhist temple.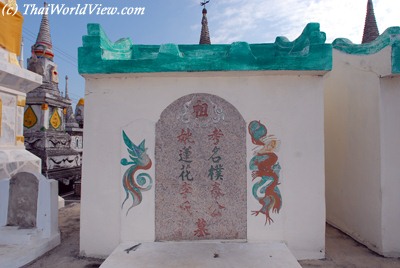 The cemetary includes Buddhist pagodas but also Chinese type small buildings to store ashes.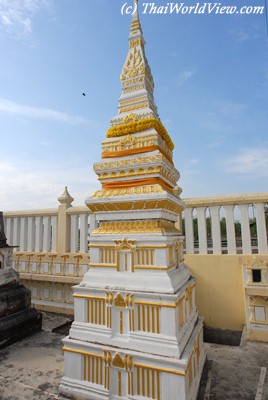 Despite being inside the Buddhist temple compound, the cemetary is separated through a wall.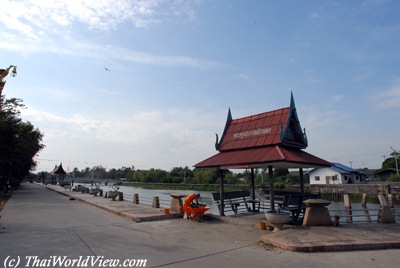 Such ceremonies can be called "SAK BANG SUKUL" (

ชักบังสุกุล

) and do happen around Songkran period.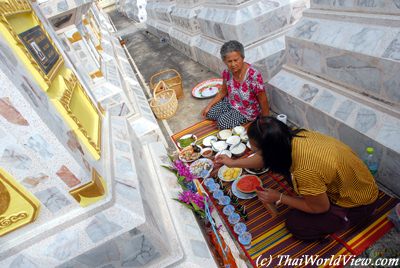 Water is also poured on the soil to give good deeds to dead people.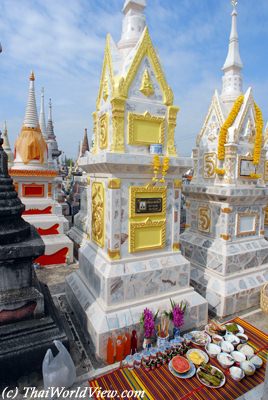 Ceremony is over and then food is left behind.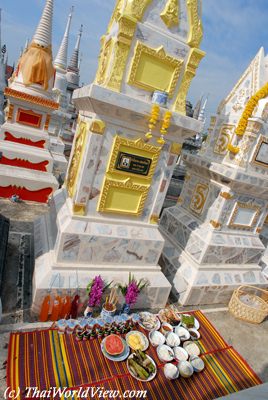 Before leaving, Thai people sometimes warn the caretaker of the temple or the cemetery.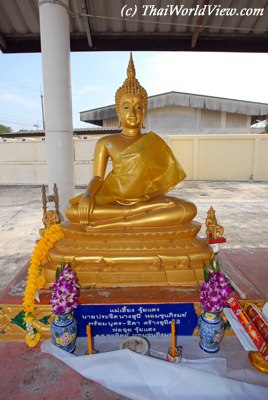 Poor people from the neighbourhood come to get the food. It is good deed towards dead people and good deed towards poor people.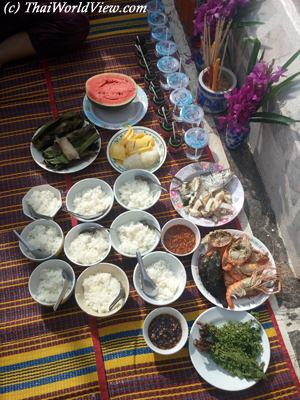 Offerings include food (steamed rice, chicken, shrimps, fruits, dessert such as mango sticky rice, spicy sauce, fish, vegetables...), flowers and lit incense sticks.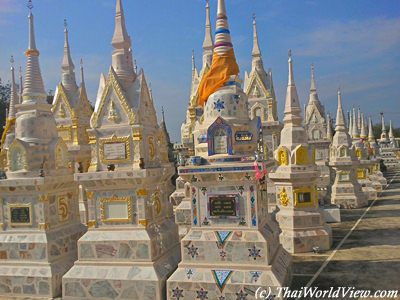 Buddhist cemetaries are always peaceful but Thai people avoid them at nighttimes due to spirits beliefs.
---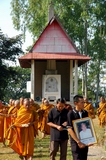 ---
comments powered by

Disqus
---