BLESSINGS
Increase or decrease font size for easier reading : A+ A-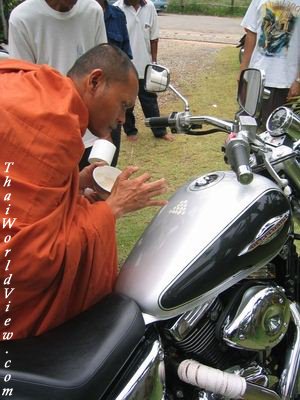 Blessing cars or motorcycles is one popular Buddhist ceremony in Thailand. Thai people expect it brings luck and avoid having any accident.
The Suan Mokh School of Buddhadasa Bhikkhu ("PHUTTHATHAT" in Thai language) stresses rationalism in core Buddhist teachings as opposed to animist believes often found in popular Buddhism. For example blessing cars, motorcycles, trees, washing machines and even Thai Airways planes blessed by the Suprem Patriarch. Actually monks do what lay people expect from them. Buddhadasa Bikkhu thinks this is not the right way, monks are here to teach Dharma to lay people. Even if animism gives a colourful Buddhism, animism beliefs should not force monks to do things that are incompatible with Buddhism.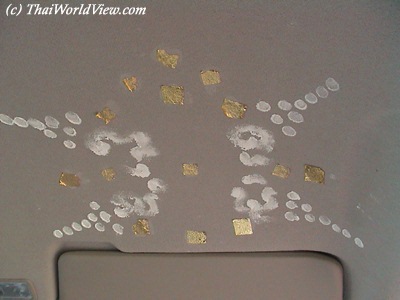 When a new car is bought, the owner invites a monk to bless it. The monk says blessings, throws holy water on the car and also draws some mysterious signs above the driver's seat.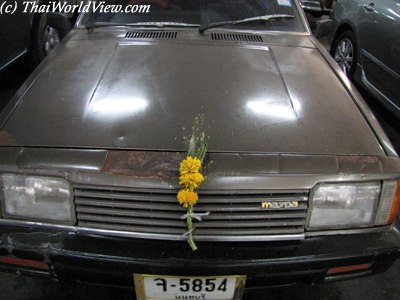 Once a year, around Chinese New year, Thai people from Central Plains may bless their car ("WAI ROT" -

ไหว้รถ

). It shall allow them to stay safe while driving and to avoid accidents.
---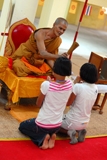 ---
comments powered by

Disqus
---